Different types of floor coverings are available these days offering the home owners with various types of designs and materials to choose from. However, it is important to consider a few things so that a person gets good value for money after buying a floor covering.
Purpose
Before deciding on a floor covering type, it is always a good idea to give a thought about the purpose of living area or every room. This is an important factor that assists a person towards buying the most suitable coverings for the floor. It is vital to remember that walls can be decorated several times however, the style and type of flooring is hard to change quite often.
Colour and texture
After deciding on the intention of the floor coverings it is a wise decision to start thinking about the color and texture for the covering of the floors. Those who desire to make their rooms cozy and small can definitely opt for darker colors. On the other hand, home owners who want to make the rooms look airy and big should select from lighter shades and color. Shades of blue and green are perfect to offer the rooms with a cooling effect while shades like red, brown and yellow offer a warming effect.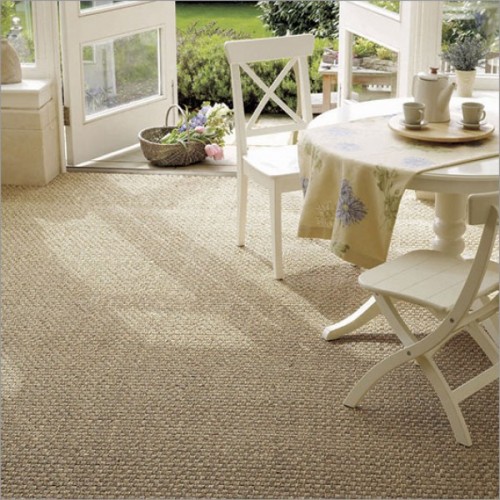 Material
Home owners also need to select the appropriate material for the floor coverings with respect to the rooms and their usage. Thanks to the modern age of technology and development, people are presented with several options like laminates, tiles, wood and carpet to choose from. It is definitely possible to have different varieties of patterns, shades and textures which can even be applied in combination with others. While choosing the material, it is crucial to consider the effect of it on sound. Rugs or carpets are the choice of people who want to reduce noise within the house as they absorb sounds whereas floors made of hardwood reflect it back.
Service
Before spending any amount on the coverings for the floor, it is always a good practice to make sure that covering is made of top quality materials and installed immaculately. It should be able to sustain the day-to-day activities associated with a normal household life.
Pricing
While buying these products, one should always consider products which can be afforded and choose durability over luxury. The best thing is to search for suppliers who can offer a good value for money and even offer products of best quality as per the needs of the house. A lot of research work needs to be done so that the money which is spent is being valued for.
Floor coverings can prove to be perfect additions to the house, provided that the home owner considers these things carefully before making any decisions. It goes beyond saying that besides adding a touch of elegance to the ambience they serve multiple purposes.