1980s interior design styles were richly complex and included metallic accents with striking curves and angles. These characteristics certainly make them timeless to integrate with the modern home décor of present century. The excessiveness of 80s does not always seem outdate or tacky. Indeed, home décor of that era does have something to offer to all the types of design styles of present age.
Country interior design styles
Minimalist rustic look was the centre of country-inspired 1980s interior design styles. Earthy plank floor with neat arrangement of brown medicine bottles most appropriately depict the country style of that era. Living rooms in the 80s were highly boasted of dusty blue and mauve with over-abundance of dried flowers, ruffles and wicker. It is the peculiarity of country styles of the period that brings elegance to them when they are properly executed. In the current century, oak furniture and out-dated wall colour can be transitioned according to the current trend to encourage distressing of wood and painting while the wonderful floral fabric continues to charm.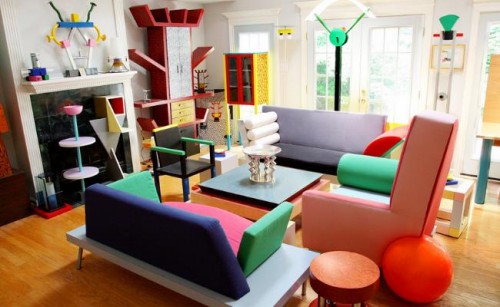 Deco interior design styles
Revival of Art Deco occurred in the field of graphic design during the period. Angles, arches and curves with clean-lined fonts had infiltrated the 1980s interior design styles and became prominent. Rounded furniture and modern-inspired art vases with ceramic curves could be found in abundance during that time. Mysterious and darkly glamorous potted palms, mini blinds and glass blocks were deco staples in 80s styles.
Modern interior design styles
The notion of 'less is more' is often reflected in the modern interior design styles of 1980s. Reflective surfaces made of chrome, glass, mirror etc. were incorporated to visually enlarge minimally spaced rooms that showcased clan-lined furniture. Colourful art work was appropriately contrasted by Gray, which was common unifying hue. Contemporary lighting was used to add finishing touches to modern rooms.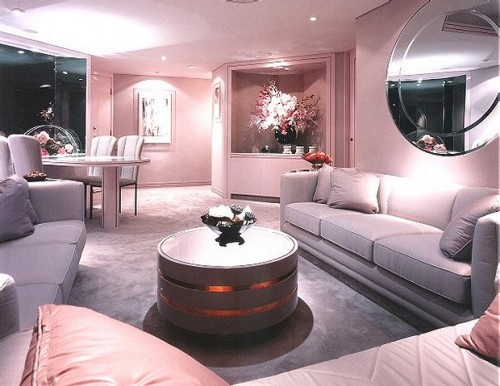 Southwestern interior design styles
The room with south-western styles flourished due to shades of mauve and turquoise. Furniture with stair-step edges and textiles with Native American motifs completed the vibe. Though it is considered out-dated by most, references and patterns have been welcomed by hipsters in the area of music and fashion. Revival of wolf art on T-shirts as well as canvas indicates that 1980s south-western interior design styles are back in business.
Traditional interior design styles
Country-inspired accents and antique furniture were the norm in 1980s interior design styles. Formal rooms were extensively incorporated with details such as Asian ornamental vases, Persian rugs, etc. 1980s traditional décor veered into current interior designs with the introduction of metallic details with glossy finishes. Beddings and upholstery with floral prints also ruled the design styles which are very much in trend currently.
Inspired by the1980s interior design styles, one can certainly make their places look wonderful yet elegant. It should be made sure that the designs when implemented reflect the feel of the era so that it not only reflects the style but brings back the feel of that era.