It is amazing the amount of different ways that people have sustained injuries or even been killed around their home. When you think of household accidents the first room that probably comes to mind is the kitchen. In many people's minds, this is the only pace in the house where people hurt themselves besides on the outside property of the home. This is simply not true. Many people overlook the bathroom when they are thinking of dangerous rooms around their home. You may be surprised to know that over 200,000 people are hurt in their bathrooms each year. This is according to the National Safety Council.
Your bathroom may be small, but there are still plenty of different ways that you can hurt yourself in there. Think about all the hard and slipper surfaces that are available for you to sleep on. The room is also very wet. Any time that you add water to a situation there is a great risk that you could injure yourself. Water is also a big conductor of electricity which presents its own sets of dangers to residents of a home. If you want to make your home a safer place for you and your children the bathroom is a great place to start. Here are some ways to make your bathroom a much less dangerous place for you and your family.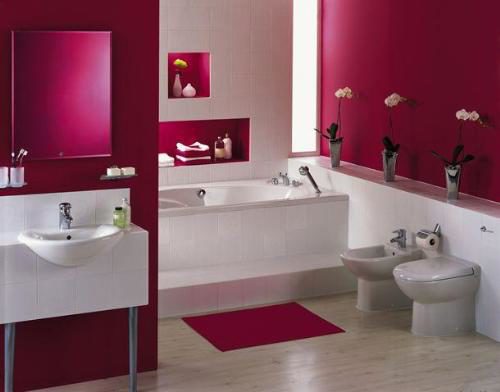 1. Change Your Slip into a Grip – One of the most common ways that people hurt themselves in the bathroom is by slipping on the wet, tile floor and falling. There is a multitude of different ways that you can prevent this from happening. The best way is to replace the tile flooring with carpet. It is almost impossible to slip and fall on carpet in the bathroom because of the fact that it soaks up all the moisture on the floor. This is probably the best way to make your bathroom safer in your home.
2. Water Heater – One of the best adjustments you can make to make your bathroom safer is actually on something that isn't even in your bathroom. Scalding hot water can lead to very critical injuries in the shower or bath. To prevent this, you can set the water heater in your home to have a maximum temperature. Most heaters are set at about 140 degrees. You can turn this down to help prevent one of your children from burning themselves because they don't understand how to operate the shower correctly. A burn is one of the most painful injuries that a person can experience and this will go a long way towards preventing this from happening.
3. Pay Attention – Simply just being attentive to the surrounding in your bathroom is a great way to prevent accidents from occurring. Wipe up any puddles that could be slippery and keep your floor from getting too slick. Also, make sure that no electronic devices are in spots where they could get wet and electrocute someone in the home. These are simple things that you can do that seem mundane but go a long way towards making your bathroom safer.
4. Off Limits – If you have small children make the bathroom off limits unless you are in there with them. There are too many ways for small kids to get hurt in a bathroom for them to be in one unattended. This is also a great rule if you have older children and your bathroom is being remodeled.
These are three things that every homeowner should do to their best to improve their bathroom safety. This is especially true for those that have children and need to be even more vigilant around the home to prevent injury and even death in some more extreme cases. What are some ways that you help make your bathroom safer in your home?
This post comes to you with the collaboration of the good folks at Trade Winds Imports in Broomfield, Colorado. You can get in touch with them here.