Some modern indoor pots and planters ideas that will help you transform your home into a green haven.
There are no words to explain the beauty of a house that has interiors that look fresh and green. It adds up to the value of your home and also improves the look of the home and provides a feeling of freshness the moment you enter your home. There are a number of modern indoor pots and planters available to accentuate the theme of your home. This is the only way to add a slice of life to your dream homes and its rooms. There are many planters that are available such as ceramic, glass and other materials that have intricate designs to make indoor planting an interesting experience.
Various types of modern indoor pots and planters
When it comes to trendy planters and pots, you can choose from the glass terrariums that are available as bowls, bottles or other intricate shapes. This has taken the gardening to a complete next level. You might find many of these terrariums available in various shapes such as circles, ovals, rectangles and square shapes to make your experience in gardening very interesting. These are also available as hanging forms, bobble form and globe like structures that are an excellent choice to beautify your home. With this you might be able to plant some herbs, orchids, ferns and other plants that are tropical ones.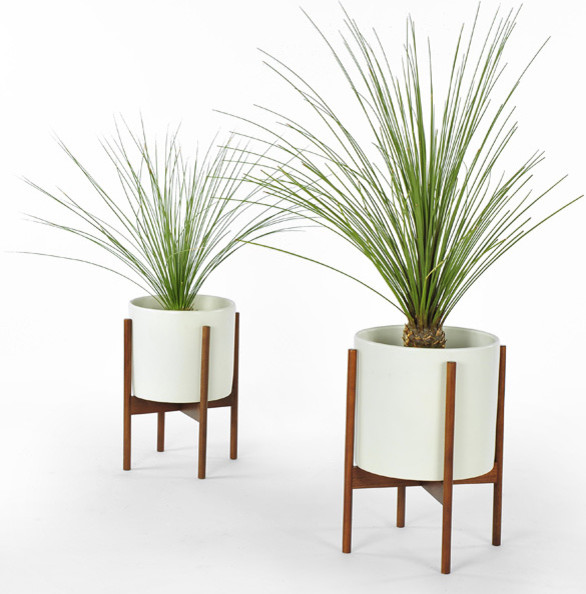 These are a gift in the field of gardening as they can retain the moisture content that is good for plants and can save a lot of water to the plants. These hanging beauties are a lovely sight to see with green and fresh plants growing in them within your homes. This requires only very less attention unlike other potted plants as the water you spray once a day is enough owing to the moisture retention capability. These are the first option to choose among the modern and stylish indoor pots and planters as they are hugely popular among every home owner.
Interesting modern indoor pots and planters
You might be delighted to find out that there are a number of pots and planters when it comes to planting indoor plants. It also adds up to the beauty of the plants as the containers play a vital part in this. There are various materials to plant different plants such as poly stone material, wooden, iron steel, metal, ceramic, brass, zinc and copper. The metal ones such as copper, metal or brass would offer a feel of antique look to the home. This kind of planter pots are a great addition to your home and offer a great comfort to your senses.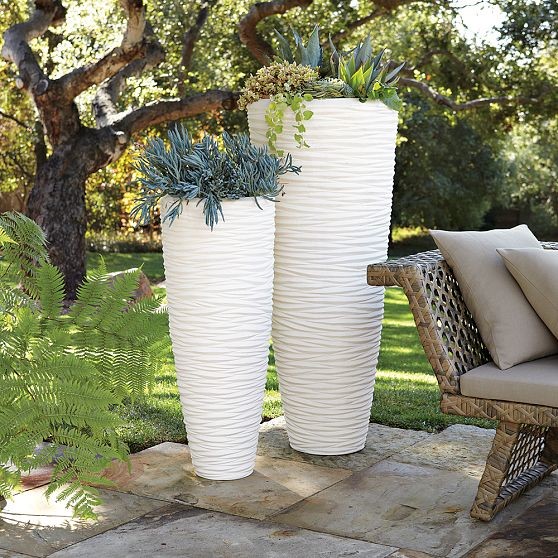 There are various patterns that have a cobbled up finish, wavy pattern, oval shaped, elegant types, Mediterranean style, foot style ancient ones, ceramic pots, bowl shaped, wall planters, wall hanger type, jade pots, Chinese porcelain planter pots, planter shelves and cup shaped planters. There are also ceramic bowls with glossy shades, floral vineyards and frog design ones. There are also bamboo based pots, willow wood pots, nesting type planters, steel planters and galvanized planters. You might also find some pots in the form of wicker baskets. These modern indoor pots and planters offer an exquisite look while offering a great level of coziness to your homes.