Look through a recent home catalogue and you will find Taupe. Take some time to check out the latest fashions in home decor, and you find Taupe again. The brownish grey color is the darling of the season and has become quite a rage with the home and fashion industry.
Most of us look for a natural base color while planning for the room decor. Sand tones, creams or greys all make for interesting backgrounds and the most popular of them all is the Taupe which also falls into the category of base colors. The color Taupe is neutral and is not too warm or too cold. This color falls mid way in between grey and brown and is quite harmonious. This color also allows a meditative frame of mind. There are many tonal variations of Taupe which compliment any decor choice including silver colored metals or natural fibers and materials.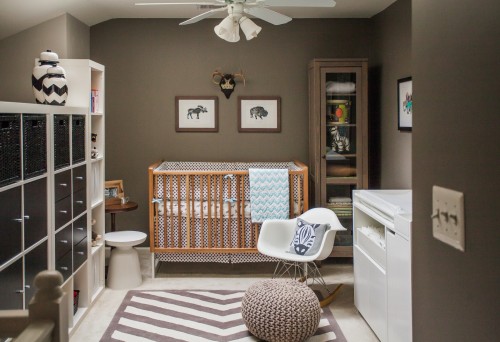 Decor choices which blend with Taupe:
Paint in pure white colour
Stained dark wood
Natural linens with undertones of purple
Clear glass decor like vases, lamp shades, knobs etc.
Blue or grey coloured stones
Pearl indoor decor
Silver hued metals
Decor items in brown and blue
Accents of colours like Red, Green, Purple or a good splash of some drama.
Decor choices which do not blend with Taupe:
Anything in yellow. Be it paint or porcelain, anything which is buttery or coloured in cream does not blend well with Taupe.
Golden coloured woods, like unfinished pine or oak does not blend in with it.
Yellow or golden coloured linens
Tan or buckskin coloured leathers
Carpets or stones which contain beige
Accessories with yellow or golden undertones like brass or copper does not blend with taupe.
Taupe is a neutral shade and if used cleverly it can give a soothing and a peaceful effect to any room and also helps to avoid visual boredom. Due to this, many use this color for bedroom decor with effective lightening so as to highlight its natural tone. Creating a bedroom which is inspired by Taupe can indeed add taste, feeling of luxury and elegance. Soft furnishings can be added to the bedroom as a part of decor which also includes throws, rugs or cushions. Some of the items which do not work well with other rooms can at times work perfectly with the new scheme of color.
Then it is furniture which has to be chosen based on the color of the room. Anything with the texture and essence of teak and walnut will certainly work wonders as they look good against creams and browns. Sliding wardrobes which come in many shapes and colors also blend in perfectly regardless of the dimensions of the room. With the finishing touches complete, one can take a step back, sit and admire the new trendy taupe bedroom.