One of the most important desires of families is having some of the beautiful blue bedrooms. Needless saying that bedrooms are the most private and the cosiest of places on earth and every homeowner desires to go back to the most private place that is soothing both to the eyes and senses.
1. Tranquil bedroom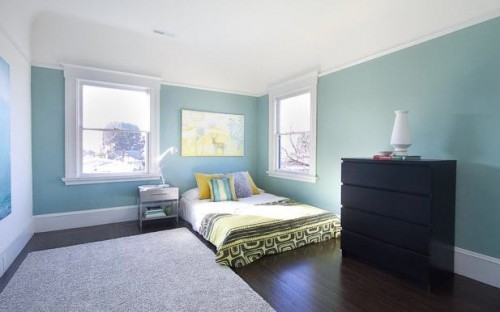 Ideal for an urban house, the tranquil bedroom receives a sky wall colour that soothes and a contrasting bright sunny yellow on the window frames. This will keep the bedroom bright and yet retaining a calming vibe.
2. Deep blue bedroom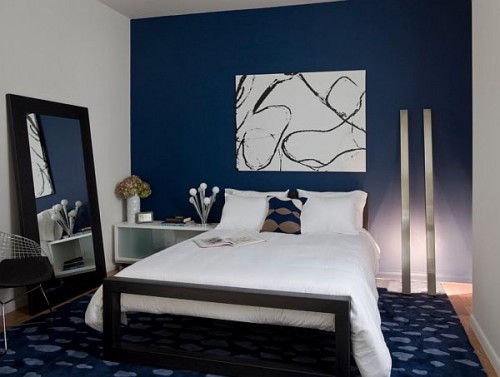 This is perfect for a bedroom opening on cool waters of the river. The walls are done in the lightest shade of blue and accentuated with deep blue accessories like showpieces, pillows, and cushions to achieve a perfect contrast.
3. Coastal blue and white bedroom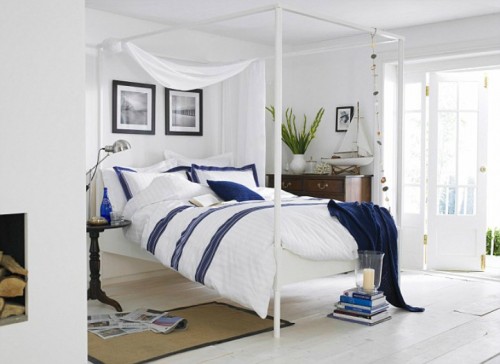 A combination of white and coastal blue in the bedroom has a soothing effect. Striped wallpaper behind the bed induces strong vibes. Clear white linen for the bed contrasted by deep blue blankets offer the perfect oceanic feel to the bedroom.
4. Dusky blue bedroom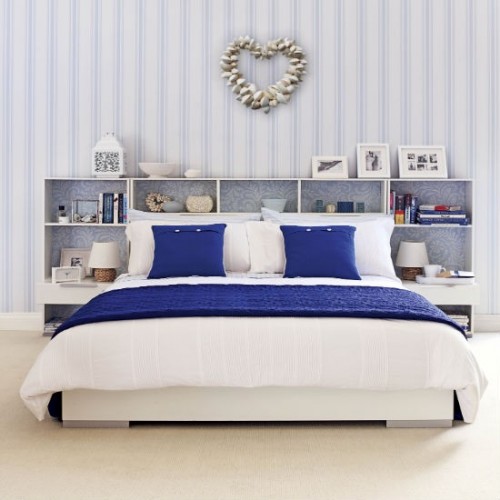 Shades of grey with dusky blue create a beautiful blue bedroom for a soothing and cosy feel when back to bed after the entire day. Wallpaper with a vintage floral print will work to accentuate the room and play off serious tone to create a perfect balance.
5. White and blue bedroom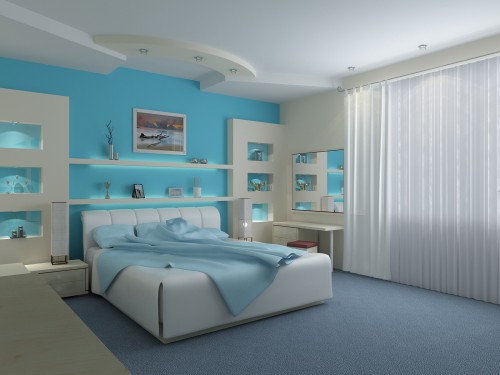 The bedroom would feel soothing and tranquil when done in cool white and blue shades. The walls are done in pale white from the top running down to the middle and the remaining height is done in blue. The combination creates a calm and soothing effect.
6. Bedroom accessorised in blue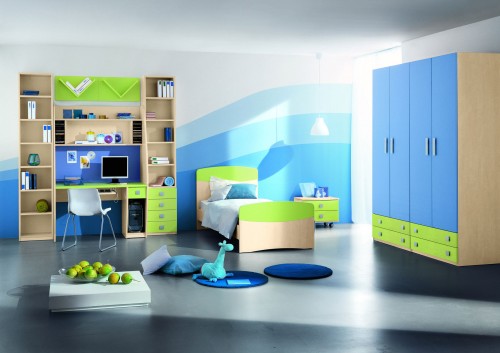 Blue accessories breaking off the dominant white colour of the bedroom is also a cool idea. In fact, the blue accessories would play off the white to gain prominence. The blue accessories can include flower vases, cushions, pillows, or even a painting in blue.
7. Small blue bedroom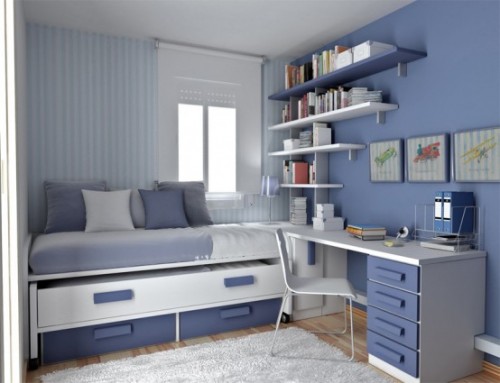 Even a small bedroom can be turned into a beautiful blue bedroom that looks spacious. All that is to be done is emptying the floor as much as possible, by putting a dashboard on the wall for keeping the essentials. Use of light blue would make the room appear spacious rather than cramped.
8. Use grey blue for spacious bedrooms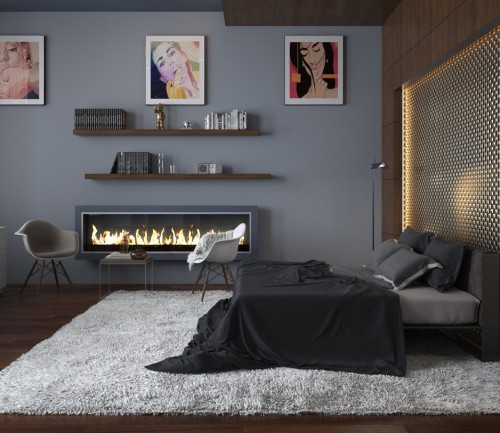 In case the homeowner wants to do all the four walls of the bedroom in same shade of blue, grey-blue should be a good choice. This is a soft and toned down hue and would create an ideal atmosphere for slumber.
9. Accentuate with deep blue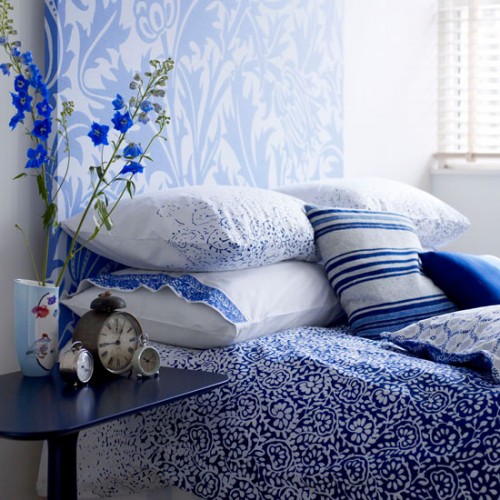 When the walls of the bedroom are done in pale white, the room can be accentuated with deep blue wall piece such as a showcase.
10. Soft blue bed linen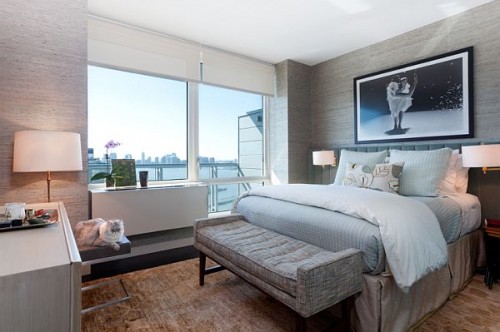 A soft blue bed linen can have an embalming effect with cushions and pillows in a darker tone of blue for a contrast.