Many people toy with the idea of having a loft conversion, but a lot of those people don't go through with it because they are simply unsure how much benefit it will bring. There are a number of reasons you might want to consider taking the plunge and getting the work done, as loft conversions can bring several very solid benefits to your life.
More living space
The first thing that springs to people's minds when thinking about a loft conversion is the increase in living space. This may seem obvious, but it is still well worth giving full and proper consideration. Think about exactly what you would use the extra space for, and how it would benefit the life of you and your family. Would it provide extra bedrooms? If so, would this just be used for occasional guests, or would you be able to host distant family members you want to see more of? Of perhaps it would even save you the trouble and expense of moving to a bigger house if a new, little member of your immediate family comes along. Or perhaps you would turn it into a leisure room, where you can carry out your favourite activities that you struggle to find space for. Thinking about this will help you see just how much benefit you will get out of the extra living space.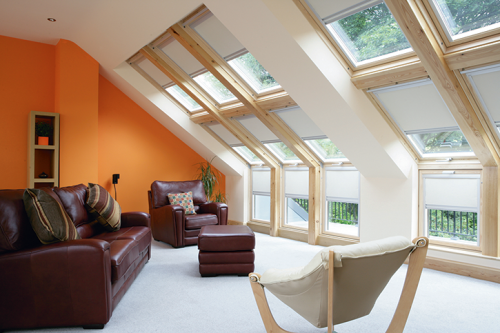 Increase the value of your home
Adding extra living space is the best way to significantly boost the value of your home. Almost any form of extension is likely to increase your home's value by more than it will cost to install, and a loft conversion is one of the best house extension ideas of all. It is comparatively cheap and delivers a greater return on investment because the essential structure for the new living space has already been built. Unlike most other kinds of extension, a loft conversion will also sit within the existing footprint of your home and not eat into other spaces such as the garden. Make sure the extension conforms fully to building regulations, however, or you will not be able to class it as a fully-fledged room and the value increase will be much smaller.
Quick and convenient
Loft conversions aren't the only way to get these benefits, but they are probably the quickest and most convenient. As mentioned above, the fact they use a space that has already been built makes them cheaper than most home extensions. It also means they can be completed in a matter weeks, usually 4-6, and because work is all taking place in the loft there is very little disruption to your day-to-day routine. The majority of loft conversions do not require planning permission either, so getting the process started is much quicker and easier. Often, work can be started within days once you have decided that you definitely want to have your loft converted. There are some circumstances where planning permission will be required, however, so you should look into this before you begin.