Most offices are not particularly inspiring or creative. When it comes to interior design a lot of businesses find it costly to redecorate and most are already paying sky high prices for city centre locations so are unwilling to renovate. That's why serviced offices are the next big thing. Here's why your company should try them out for some extra style points:
With so many different types of serviced offices available to rent you can give your clients whatever impression you like, at a price. Whether you're looking for a permanent space that's super trendy and ultra-modern or somewhere that's luxurious to hold important meetings, you're sure to find the perfect one for you. Check out London Executive Offices who have some stunning luxury serviced offices to rent in some of the most prestigious areas of London, such as Knightsbridge and Belgravia.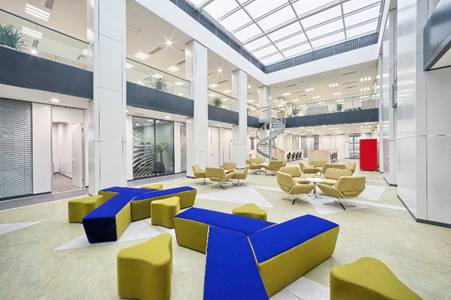 Setting the right Ambience
Sometimes the right ambience can be all you need to get a client to sign that all important contract or to persuade a company to come on board with you. With a serviced office you can find the perfect ambience for that crucial meeting. Whether it's a chic all glass room complete with top of the range technology or a warmer round oak table in a carpeted room, serviced offices give you the flexibility your company needs.
Choosing the perfect Layout
In a permanent office block there is often very little you can do about the layout or location of rooms without having to spend a lot of money. By choosing to hire a serviced office to hold meetings you can source the perfect meeting room for your requirements. Whether you need a lot of natural light or a room with enough space for 50 delegates, there are a whole host of different rooms you can choose from with a variety of seating plans. From a U-shape seating plan to a round table or class room style setting, the layout can really impact on how well your meeting goes.
By using serviced offices you can create the right atmosphere for a number of different business situations. Whether you're looking to impress in prestigious surroundings or promote a modern trendy outlook, serviced offices can help you give off the desired impression.The sleek design and variety they offer mean they are the perfect solution to a number of common business meeting problems.