If you own stacks of driftwood staying aimlessly in your backyard, then make use of your creative ideas and create a host of fancy mirrors from them. The below list of DIYs will make your job of crafting a driftwood mirror easier.
How to Make a Driftwood Mirror
A mirror of your preferred size, a glue, some driftwoods are more than enough for making a driftwood mirror. You can make wealth out of waste with some creativity.
Driftwood Framed Mirror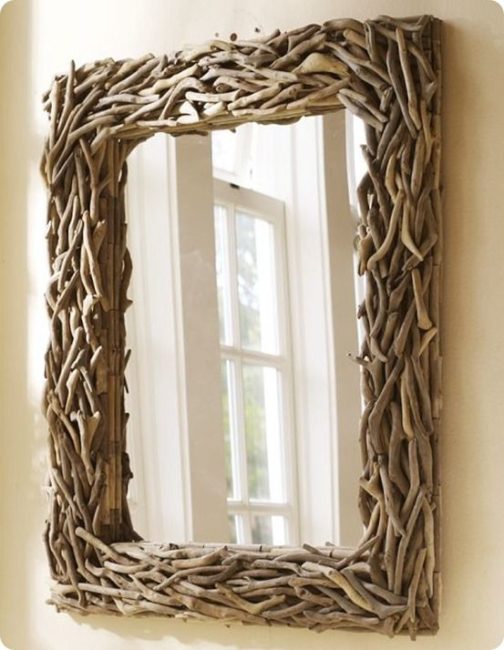 Boasting an antiqued driftwood lining and polished glass, this type of mirror decorates any wall. These are most suitable for themed guest houses and resorts.
Driftwood Sunburst Mirror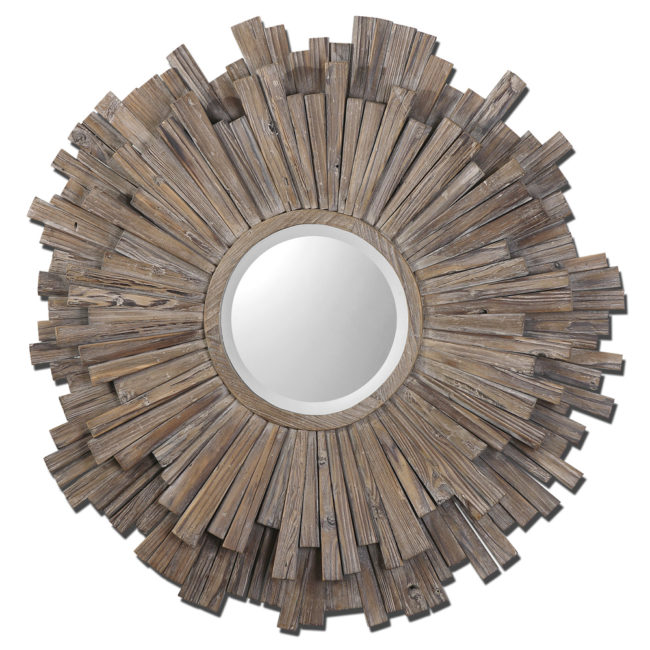 This natural Driftwood Sunburst Mirror boasts a light, organic look that will freshen the wall décor! Acquire a nature-inspired appearance for your home with this mirror!
Driftwood Bathroom Mirror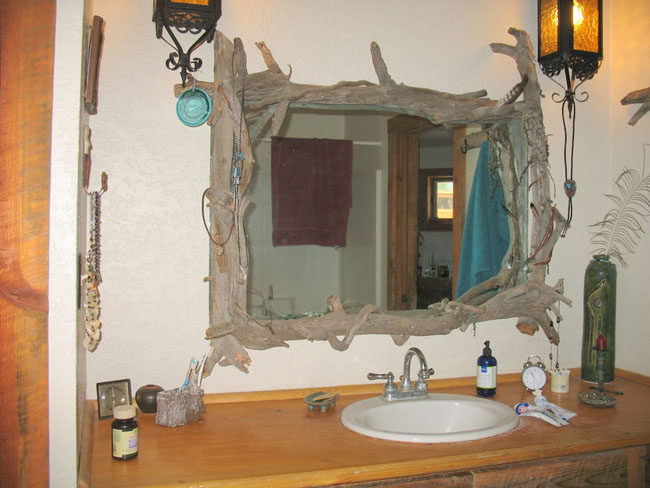 They suit well with all decor styles, starting from rustic vintage to chic and stylish. This distressed finish adds style to your bathroom decor.
Driftwood Large Mirror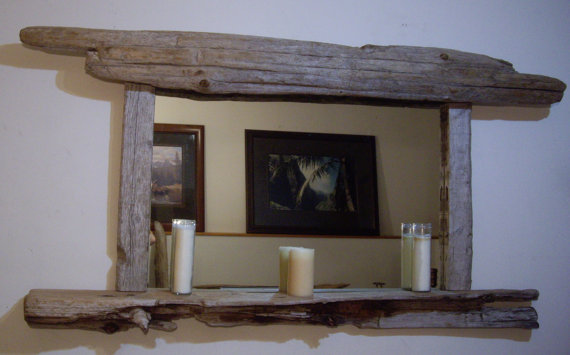 If large driftwoods are used, they themselves serve as a shelf either in the top or bottom of the mirror. They are suitable for any vintage style home.
Driftwood Round Mirror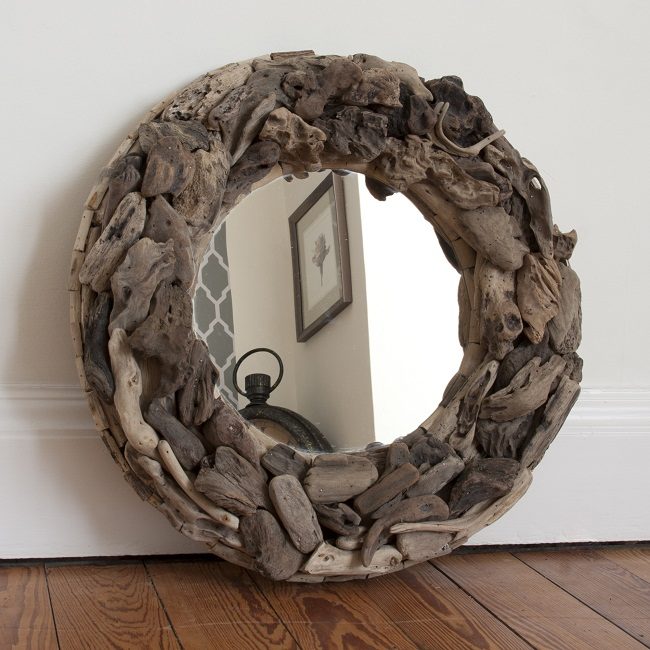 It is a mid-century style together with a fashion twist, this gorgeous round driftwood mirror would be the center of attraction of your wall.
Driftwood Beach Mirror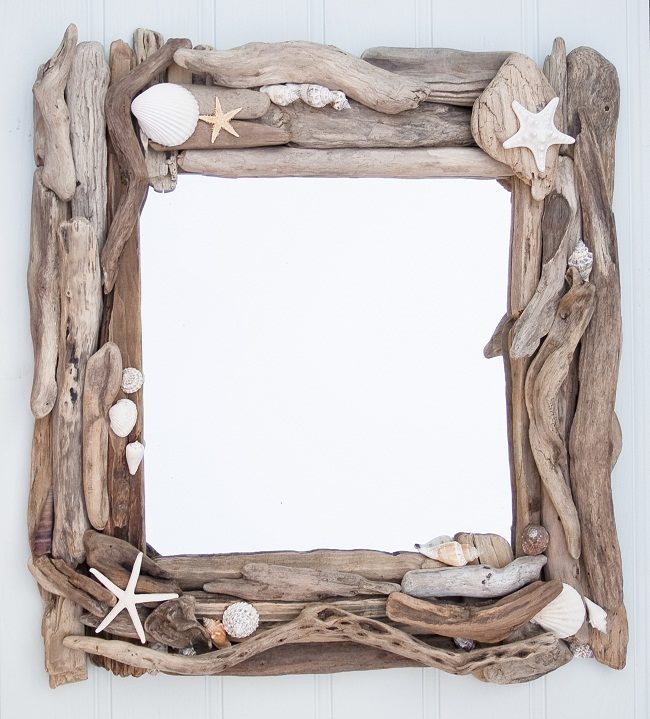 It is a burst of driftwood pieces along with some seashells and starfishes surround a polished, rectangle mirror, giving beachy charm to your room.
White Driftwood Bathroom Mirror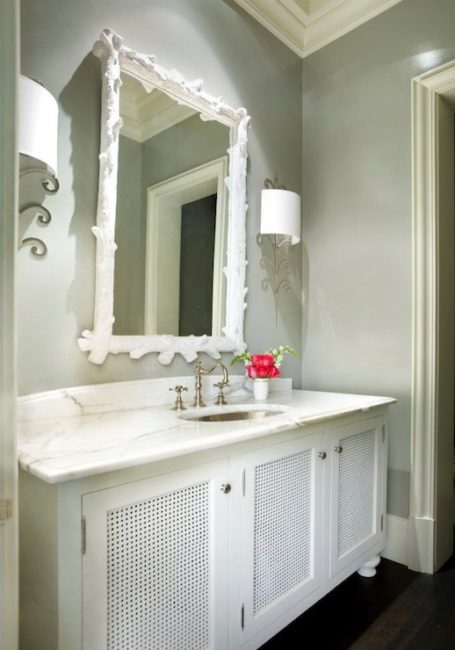 Complete the coastal look of your beach house with this stunning finish of Distressed White bathroom Mirror! It gives an organic accent to your walls, and this framed mirror makes your seaside guest house alluring with an authentic touch.
Driftwood Color Mirror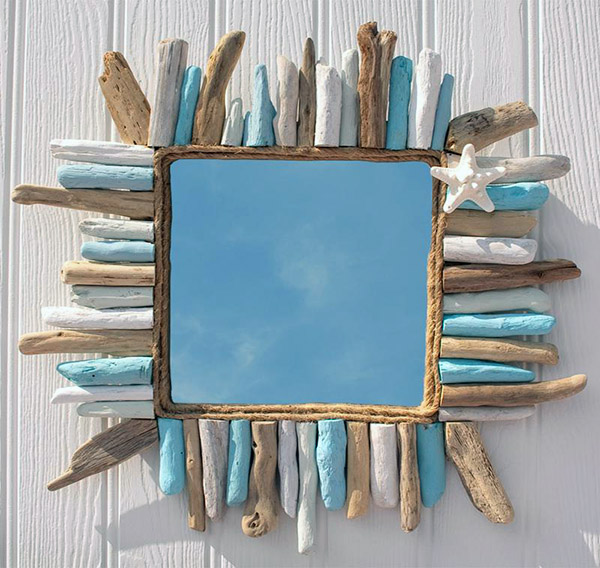 You can choose naturally colored driftwoods or else pick some normal ones and color it according to the mood of the room. You will definitely love the unusual look of this modern mixed vintage centerpiece.
Driftwood Dining Room Mirror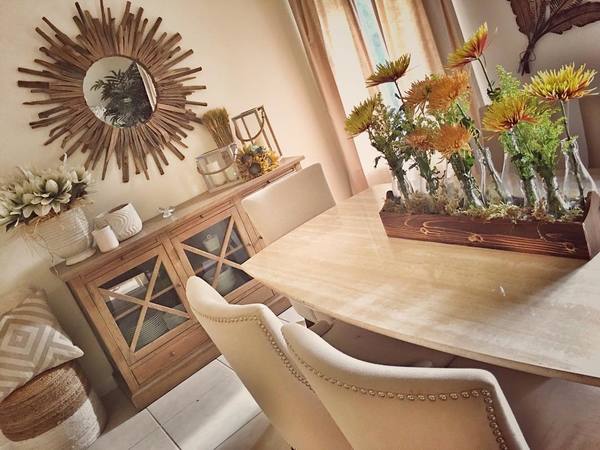 It is a lovely addition to your dining room particularly if you choose the color of the driftwoods according to the color of your dining set. These fabulous and affordable gives a perfect touch so that the dining room will not only pacify your stomach but also your eyes.
Dark Driftwood Mirror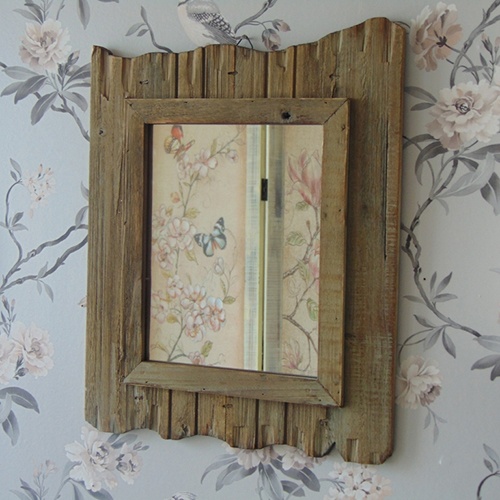 It is a stylish and charming dark driftwood mirror together with a rustic allure .The driftwood frame comes along with the rectangle mirror glass aptly. It also has a lovely distressed staggered edge as well as beautifully visible wooden grain adding to the vintage style. This stunning rustic mirror will look attractive on any colored wall and suit all style of interior. This would also serve as a lovely present for someone special.