A huge 15.8 million searches were made on Google for things related to DIY and home improvement in October. This is the highest figure of the year so far, reflecting the collective psyche of people hoping to have their home looking top notch by Christmas. Whether you have friends and family coming to visit or are just having the holidays at home, nothing says Happy Holidays quite like a beautifully finished home with all the Christmas trimmings. So what are the top jobs of choice for holiday DIYers, and what can you get done in time that will make the most difference to the look and feel of your home?
Top trending improvements
October saw the year's high score for searches of wallpaper on Google, so it would seem that autumn is the time to get hanging those prints. If you were hoping to get a whole room redecorated for Christmas, complete with four walls of new wallpaper, then you may want to get cracking. Full redecoration, and wallpaper hanging especially, are pretty time consuming tasks. If you do want to repaper a wall in double quick time, consider blank or large patterned paper, as intricately detailed wallpaper is notoriously fiddly.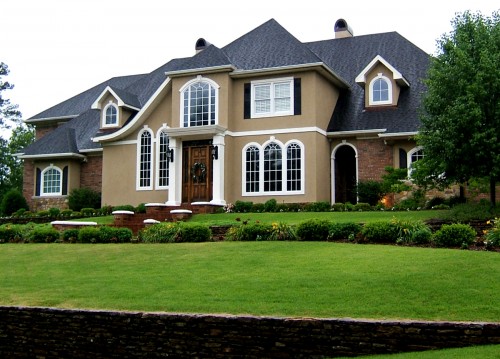 Quick jobs
If you're only just starting to think about getting your house in order for the festive season, it might be a little late to start embarking on a whole redesign or kitchen refit. Instead think of some smaller jobs you can do so you can have your house looking fab without too much work, and you won't end up with a building site for a home over Christmas and New Year. Something that will give your home a new look, without any real work, is a simple reshuffle. Have a clear out of all the clutter you don't need, then rearrange your furniture and décor to give the impression of a whole new room. If you're thinking about replacing furniture, you might be wise to wait until the sales in January, as there are usually big discounts on offer after the Christmas rush.
New Year jobs
A lot of people put off any home improvement over Christmas, instead resolving to tackle some of the big jobs in the New Year. Favourites for January and beyond are kitchen and bathroom refits and alterations, and major structural work such as tearing down an internal wall. If you are considering some big jobs for the New Year you might want to consider a loan for home improvements. Such jobs can increase the value of your home, so are worth doing right to maximise this effect. Remember to check your free credit report, like the one from Experian CreditExpert before taking out any finance.
Over the winter you will spend more time at home, and invariably this leads to thoughts and discussions about what can be improved inside your bricks and mortar. Don't rush big jobs to get them done in time for Christmas – save these for the New Year. Instead do all the little odd jobs you've been meaning to get round to, and you'll be surprised at the difference these can make to your festive home.