Its summer season, and that means it's time to get the BBQ out. If you live in the UK however, you'll known that the last few summers haven't been the best, and the chance of rain during the summer months is much more likely than actual sunshine. Thankfully, this summer looks set to be a scorcher, and millions of people have been hitting the Oxford Street stores in their shorts and skirts, sandals and flip flops, to get a taste of the upcoming warm weather fashions.
No matter where you live or who you know, you're certainly going to be invited to a BBQ this summer, and all you'll really have to do is turn up, maybe bring some food and some alcohol. But what if you're thinking of hosting a BBQ? There are so many things to consider when organising a BBQ get together, and if you miss a crucial element out you could end up leaving a bad impression on your guests.
From the food and drinks to the music and seating, it's best to start planning your BBQ a few weeks in advance of the event, and never leave it to the last minute. Bring in family and friends to help you out with the specifics, and make sure you've sent out the right amount of invitations – the last thing you want is for too many people to turn up, or on the other hand too few people.
However one thing that hasn't been mentioned so far is the actual BBQ itself, the essential piece of equipment that is absolutely necessary to have a BBQ! If you haven't got one, then you're definitely in the market for some new equipment, so here's some tips to help you pick the right one for your garden.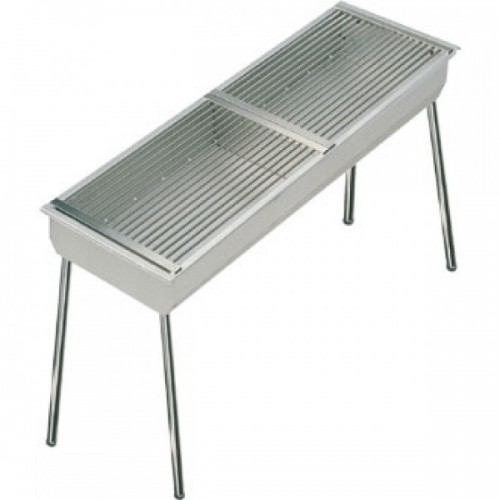 Hooded Grills

Hood grills are one of the best barbeques, and you'll probably have a friend that has one. One of their best features is that they're a great all-round performer, offering plenty of grill space and a variety of cooking methods like rotisseries and smoking. Hooded grills are great additions to outdoor kitchens, and depending on brand and type of hooded grill you buy, there's no doubt that it will be an essential component in your cooking arsenal. Used as a baking oven as well as a normal grill, the higher range models can cost as much as £6,000.
Smokers

Smoked meat is simply fantastic, however it can be hard to find the good quality stuff – so why not make your own? Not only will your guests be impressed with your smoky garden appliance, but they'll also be queuing up for the tasty meat, whether it's chicken, beef, pork or fish. Smoker BBQs have a number of benefits, and they come in a variety of shapes and sizes to suit your budget. Just like the hooded grills however, the best models can be in excess of £6,000. As the host of the BBQ party, it's your job to provide the meat, so make sure you smoke the food yourself instead of severely denting your wallet buying already smoked meats.