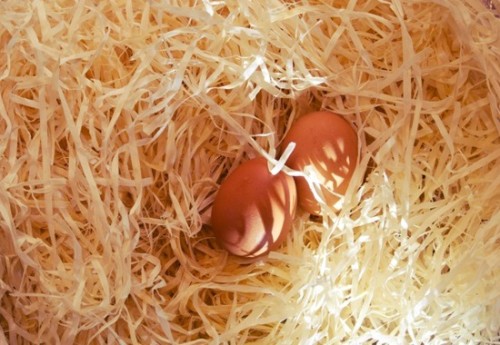 If you've ever dreamed of sprawling fields of green and a self sufficient way of life, without the need for shopping in Super Markets, then a smallholding may be your next to step to obtaining the good life.
As many of us become more conscious of our throw-away lifestyle and it's effects on the environment, the trend for smallholdings has grown increasingly, and it's no surprise when it offers such a wealth of profound understanding for the simpler things in life.
With endless rural fun for the children, and an opportunity to learn about where food comes from and how it's made, the great outdoors has a lot to answer for. Starting your own smallholding even with limited space can provide you with fresh food, a budget friendly way of living and a hobby that keeps you busy throughout the year.
Big or Small
The animals that you take on all depends on the size of land you have available. An average household garden is enough space for chickens, however if you're looking to add pigs, goats or any sheep, it is best to have a much larger area that can provide them with the space they need to roam.
If money is an issue, poultry are cheap to purchase and provide a quick return, whilst larger cattle are the opposite.
You will also need to factor in the cost of any accommodation they require, chicken pens are cheap and simple to build, but cattle and sheep will need shelter from the rain and wind when it is very cold.
The amount of livestock you take on will also be of importance, as any more than 50 animals will require a heavy amount of paperwork and permission from Trading Standards in your county. If you're worried about the rules and regulations it's best to contact DEFRA who will be able to provide you with the guidance you need.
Management
The food requirements for each species that you take on are very specific, so it's essential that you do your research into the types of food they can eat and the portion sizes. Ensuring they have secure fencing, clean water and appropriate shelter are the basics to maintaining a happy environment for your animals to flourish.
If you are unsure yourself how to maintain the space to begin with, contact experts who have experience within the area such as MC Country Services, as they can provide advice and guidance on what your space needs before the animals arrive. Diseases are also quite common amongst livestock, so enlist in online newsletters and industry magazines that can keep you updated on these.
Food for Thought
Collecting eggs and milking goats are simple jobs that can be picked up quite quickly, giving you the fruits of your labour and the freshest food around. However, if you're reluctant to take your pigs or cattle to the slaughter, there are companies who can do this for you without having to go through with-it yourself.
Not only will your food be free from additives and preservatives, you'll know exactly where it came from.