If you like growing your own food, you will really enjoy planning, planting and reaping the benefits of a fruit garden. Here we explain how to go about planning a garden that will grow well and give your fresh fruit to enjoy for much of the year.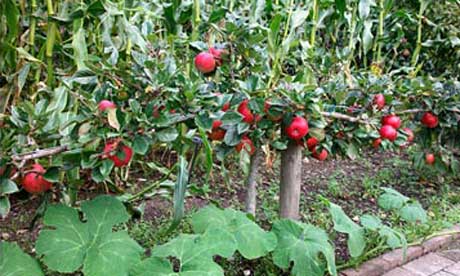 This article deals with practical considerations rather than layout. That is to say, factors that will affect what type of fruit you can grow.
Climate
Your climate is going to have an impact on the kinds of fruits you can grow. Naturally, if you live in an extremely hot or cold climate your choices are greatly limited, although there are fruits that will grow in both of these climates.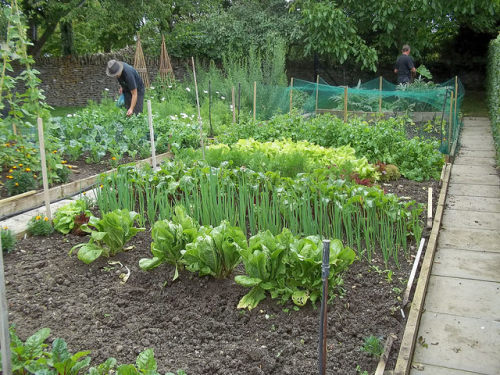 If you are lucky enough to live in Europe or other temperate parts of the globe, you can grow a huge range of fruit. If you have access to a conservatory or green house, you can even grow citrus fruits.
On the websites of gardening firms, you can find out reliably which fruits will grow in your area. The website of Chris Bowers Fruit Trees is a great source of information.
Soil Conditions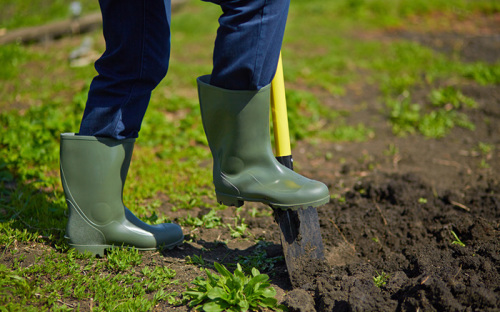 The type of soil you have is another important factor. Some fruits like almonds and peaches will only grow in well-drained soil. While others like apples and pears can cope with soggier conditions provided you buy the right varieties.
Again, gardening websites are a good way of determining which are right for your soil type. It is also a good idea to buy a soil testing kit to establish how acid or alkaline your soil is and factor that in.
Space
How much space you have is another factor you need to consider. In the past, a fruit orchard would have taken up a lot of space with each tree needing to be planted at least 5 metres apart. Today, there are quite a few dwarf varieties available, which can be planted much closer together. In fact, if you go for very dwarf rootstocks you can plant the trees just 1.5 meters apart.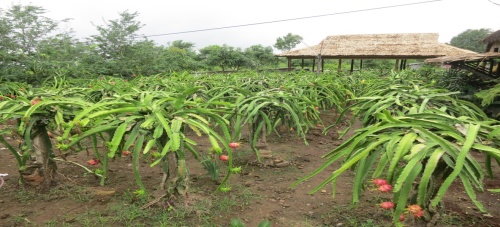 Certain types of trees can be trained to grow against a wall. This means that you can often get in more fruit trees than you think.
Soft fruits take up far less space. Gooseberries grow on bushes, which can be trimmed to small bushes that still fruit well. Raspberry canes take up very little space and, of course, strawberries can be planted in flowerbeds or even in hanging baskets.
Will you eat it?
Perhaps the most important thing to consider is whether you like the fruit. The worst thing you can do is to plant something and waste the fruit. Bear in mind that when fruit rots it attracts flies, so you want to plant fruit that you are going to actually pick and eat or preserve.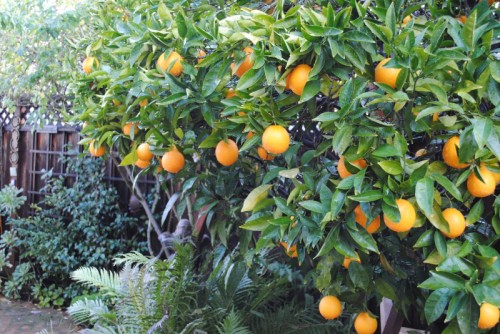 If you have the space, we suggest that you plant varieties that fruit at different times of the year. That way you will have a steady supply of fresh fruit and fewer gluts, which means less waste.