Want to buy eco friendly furniture for your home and don't know where to start? Well, buying the environmentally friendly furniture might not be easy always as the green furniture is not categorized in the similar way as it is designated while labeling clothing and food products.
Many of the products that we use in our daily life are designated as 'organic' and 'green' based on the methods and materials used and also on different phases of their production. However, when it comes to beautify your home with green furniture, the word 'organic' alone is not everything to lookout. There are many other things to consider such as the type of wood and where it is coming from, materials and finishes used, Forest Stewardship Council (FSC) certification and the like. There are many different types of green furniture that are suited for different areas of the home and some are mentioned below.
Eco Friendly Outdoor Furniture
Green outdoor furniture helps you connect with the nature while also enhancing your leisure time and adding beauty to your outdoors. Some things you have to consider while buying eco friendly outdoor furniture are the materials and the practices used in making them and also if they are certified and sustainable. Also, look out if the organic outdoor furniture that you wish to buy promotes forest management in a responsible way. Some non-profit organizations such as TFT ensure that the wood selected for making the furniture is properly managed for long time conservation.
It is also suggested that you chose wicker furniture for your outdoors that can stand any weather conditions and is hand-woven of 100 per cent non–toxic and recyclable resin.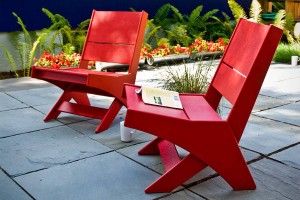 Eco Friendly Office Furniture
Office is another place to make a good start to take responsibility of the environment and the eco friendly furniture for office is the right choice to consider. Office furniture such as desks, chairs and shelves consume both the natural resources and energy when manufactured. In addition, office furniture also releases toxic materials into the environment during the manufacturing process and also after the disposal. However, there is a wide variety of options to choose when it comes to buying organic furniture to your office.
Many companies such as Herman Miller, Steelcase and Knoll are known for making sustainable and environmental-friendly products in beautiful designs. Some of the things that you have to consider while buying green furniture for your office are the standard of recyclability and also if the products use minimal packaging and produce minimal or no waste.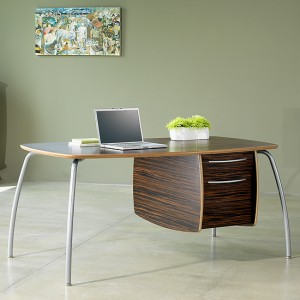 Eco Friendly Baby Furniture
Lessons on environmental awareness are better started from an early stage itself and the eco friendly bay furniture such as cribs helps in promoting the same. Every parent only wants the best when it comes to the products that are used for their babies and the eco friendly cribs are the first choice for any parent who wants to create the greenest and safest environment for the baby to sleep. Apart from the cribs, sustainable toys, organic clothing and also kids gear are some of the things to consider if you are looking for eco friendly furniture for babies.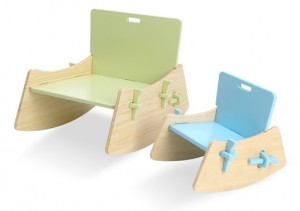 Eco Friendly Living Room Furniture
There is indeed a vast selection to make when it comes to eco friendly living room furniture. Most of the furniture such as the leather sofas, hemp fabric sofas, accent chairs, loveseats, couches, ottomans and leather chairs are made using green and renewable products while also adhering to environmentally sustainable practices.
Some of the things you have to consider are if the green living room furniture is whether they are coming from certified tanneries. Leather furniture should also be made in such a way that it minimizes the carbon footprint in the manufacturing process. If you wish to buy hemp products, you have to make sure if the material is coming from subsistence farmers and whether it is processed locally.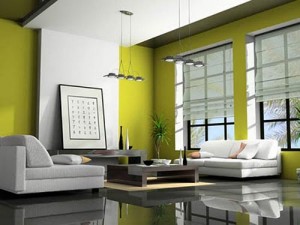 Furniture is something that we buy every now and then and it is always wise to invest in eco friendly furniture that is good both for the environment and for our health.