Modern furniture is made in many different styles, out of many different types of materials. One might say, that there's so much choice that it's almost become impossible to choose! This is certainly true in the case of wood items, and it's not helped by the fact that wood is a material which is very easy to fake. There have been countless instances of customers finding what they thought was a bargain, only to get their wood furniture home and realise that it's nothing more than wood veneer.
Distinguishing Real from Fake
True wood furniture can always be recognised – providing one looks closely enough – because of its quality. There are many different types of wood to choose from, including pine, rosewood, mahogany and mango, but the one common denominator is that solid wood furniture is possessed of a durability and finish that wood veneer can only hope to aspire to.
Because of the proliferation of wood veneer and fake wood furniture, many consumers are now turning to trade furniture to find the solid wood items which will look so beautiful in their homes. This is because trade furniture tends to be made by craftsmen in the country of the wood's origin, be it India or Nepal. And no company knows more about trade furniture than the Trade Furniture Company.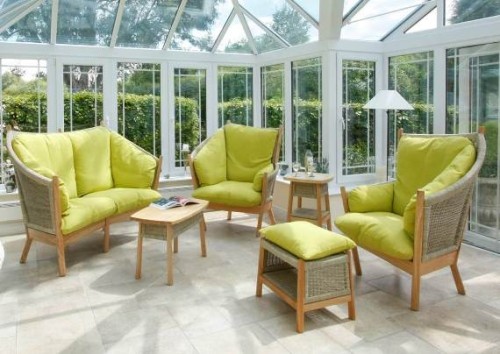 Quality and Care
The quality of their furniture can be spotted a mile away, and is instantly recognisable even from behind a computer screen. It's in the colour of the wood, the loving care which has gone into enhancing every facet of the grain, and the irregularities in colour which can only be achieved by using natural pieces of solid wood in every item. All of the popular varieties are here, ranging in colour from lightest to darkest, so there's a little something to suit every shopper's tastes.
Not only does the Trade Furniture Company offer a wide range of choice in terms of material, but they also offer a wide range of different furniture styles. From bookcases and TV units to dining sets and mirrors, their furniture can be placed in almost every room of the home (should you so choose).
Reclaimed Furniture
An interesting off-shoot of trade furniture is reclaimed furniture, which is something that the Trade Furniture Company specialise in. Every piece has been handcrafted from reclaimed sheesham wood; a timber derived from rosewood which is of a much higher quality and is often used to make musical instruments.