Texture is one of the vital aspects of interior design. For adding depth into the interior décor of your rooms through texture, you can follow these simple tips below: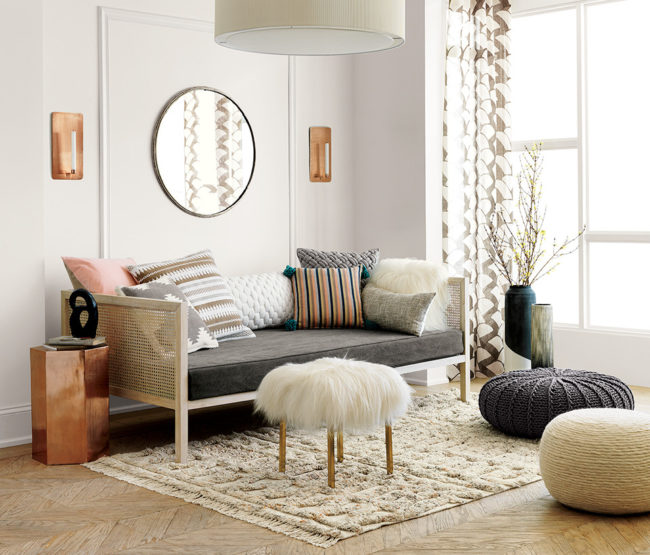 Using diverse color paints: Decorating all the rooms with two or three types of paint helps you to obtain desired effects.
Selecting a specific look: For obtaining a warm feeling and look of coziness, it is appropriate to use natural fabrics, plush fabrics and good quality tiles for adding texture in your house.
Adding glaze: For gaining a pleasant visual texture, it is important to add glaze into the wall paints. So that it can lead to the formation of stunning impact.
Using Nature: You can derive inspiration from nature to add texture into your rooms in the form of feathers, horns, stones, shells, birch branches and cotton blossoms.
Emphasizing on ceiling: It is the most essential wall in your rooms. For infusing a textured feeling, you can use complementary shades or colors for achieving a contrasting look.
Focusing on ground: If the flooring of your house is done with natural wood, then to make it beautiful and gain the required textured effect, you must put a colorful rug.
Getting scent effect: For adding subtle texture into your room, the use of scented oil candles is very important to create a pleasing environment.
Unique lighting: Positioning of different lighting apparatus adds a special look into your house. It is better to place them in appropriate room locations.
Knob swapping: It is the simplest way that involves inter-changing the existing knobs of furniture and doors.
Avoid repeating: For creating a more eye-grabbing impact, it is wise to refrain from following similar design patterns in all parts of your rooms.