Once the darker nights fade away and spring sets in, people want to give their surroundings a spruce up. Spring means bright colours, light rooms and leaving the patio doors open in the evening, but it can be difficult to know where to add those bold new shades.
In today's post, we're giving you just a few simple ways to bring colour into your home, so that you can freshen things up and get ahead for the summer.
1. Add a little plant life
Adding plants to your house or apartment can give that little splash of colour. Whether it's seasonal daffodils or something more exotic like Birds of Paradise, their colouring will instantly add a warmth to any environment. You can even choose flowers which add to your colour scheme; this is a particularly good idea for people who live in rented housing, as they cannot change the permanent decor themselves, but they can certainly add a touch pf personality in other ways.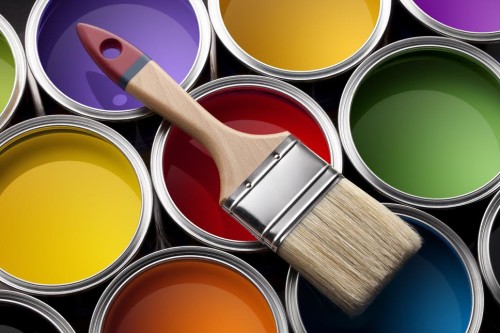 Aside from their aesthetics, incorporating plant life into any home can mean a much healthier environment, as they have several benefits. They increase the amount of oxygen in a room making it easier to breathe and think, and they add moisture to the air whilst removing toxins and so deterring illness.
2. Re-vamp your windows
Not many people think of adding colour to the outside of their home, but it can be the perfect way to set your house apart from the rest of the street. While you could paint your front door a bold new shade, why not use drywall colour paint, or specialised wood paint, to give your windows some much needed attention instead? The harshness of the winter months can often leave windows in need of repair, but why not give them a brand new look while you're doing the work? You can find plenty of solutions at Mighton Products Limited to give them a new lease of life.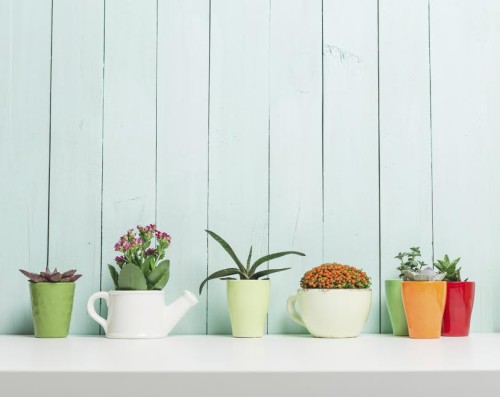 3. Forget dull furniture
There are two ways that you can go about introducing colourful furniture. If it's time for a new sofa, pick a bold colour in one of the spring sales, but go for subtle pastels or cool greys in the rest of the room to complement it. Or, turn it around and go for a charcoal grey sofa with mustard yellow cushions! You can use your furniture as a feature piece within any room, and given that a top spring interior trend is clashing tropical tones, don't be afraid of using dramatic colours.