The 10 easy romantic decorating ideas try to guide you to making your home a perfect place to cozy in. Some of the decorating ideas not only help you in upgrading the home to a great extent, but also to make the home appear completely new.
1. Know the right colors
Know that blue, too, can bring in romance just like red and pink can. So, here's the first of 10 easy romantic decorating ideas; that is to add blue, red and pink at different parts of your house.
2. Light calls love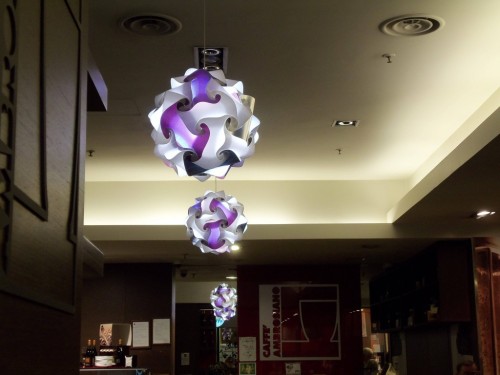 Who would not love trippy dim lights? Lights surely heighten the romance and lights a spark. You could simply welcome drama in your life by changing the shades and shapes of the lampshades.
3. Flowers and indoor plants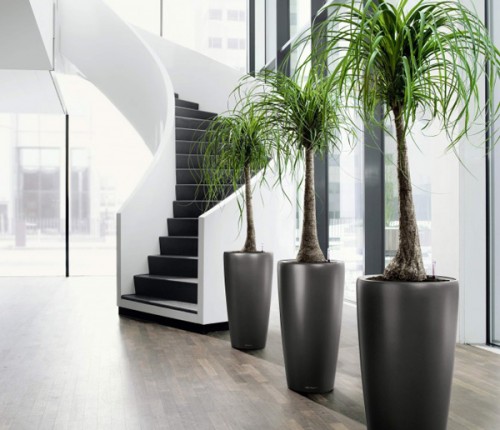 Indoor plants give a feel of the outdoors inside, indeed necessary to make hearts cozy. Also, the very shade green or yellow adds a soothing feel. Flowers are meant to stand for beauty and love. Decorate the empty corners or create a windowsill garden with vases of shapes lined up with fresh flowers.
4. Redecorate your bedroom and walls
Get new wallpaper simply by painting a word or a few words on it. You can easily paint it over-again if you are not satisfied, but it will surely bring in the romance in your life for once. Mix and match the bed sheet and the pillow and cushion covers. You could use patterned or hues to express love or bring in positive energy.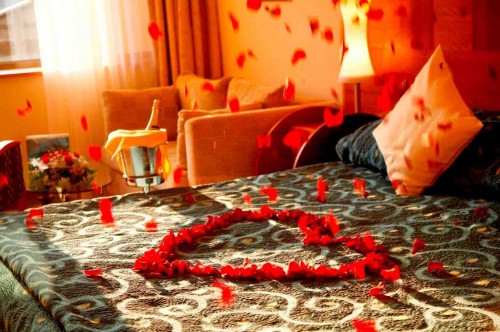 5. Use accessories
Use candles, books, mirrors, curtains, wine bottles and glasses and so on to invite your love and to invite love to you. The mentioned accessories some way or the other heighten the romance and make you head over heels in love.
6. Use a canopy
It is the easiest and one of the best ideas. Create a dramatic drape on the wall, hanging from the ceiling over the sofa or your bed. It would look lovely and so very romantic.
7. Utilize the TV
You must not think of disposing or covering the box or flat television you possess. You have no clue or you haven't thought over the fact that you could use videos or wall papers instead and use it for a display.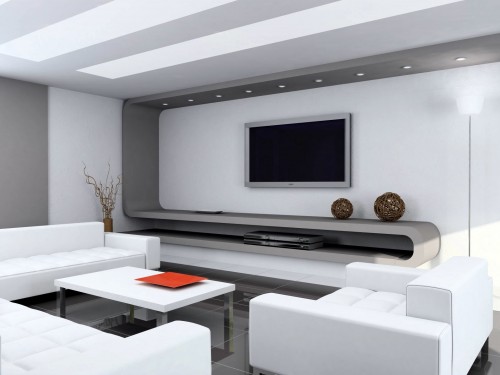 8. Know how to arrange things
Romance cannot pave its way through a clumsy way, can it? No, right? So, go for runners instead of mats, overlap the cushions, use more cushions and pillows, and keep a tray on a table to assemble the necessary things, arrange the dining table, mix and match chairs.
9. Brighten up corners
Who knows what might happen in one such corner where you thought nothing could ever happen? Create a cozy nook or put up paintings or mirrors or pallets and plates and cheer up an otherwise sad corner.
10. Create an unexpectedly amazing display
Create new ceilings with room decors or painting or whatever you think is ideal, use lights, a bunch of roses, candles, a scent to attract, silk covers for pillows. These are the 10 easy romantic decorating ideas to help you lead a romantic life.