Taumanu Reserve Bridge bags the award for the World Architecture News Transport Award 2016 and stood a joint winner with the Auckland pedestrian bridge. The architects of the bridge at Onehunga are the Isthmus Group. The bridge is visible from the beaches at Taumanu Reserve. Moreover the bridge has been part of the Foreshore restoration project that had been providing local residents with a significant access to the water since the year 1970s.
It was given the award with Norreport Station in Denmark that was designed by Gottlieb Paludan Architects. Presently, this station witnesses over 350,000 travellers each day.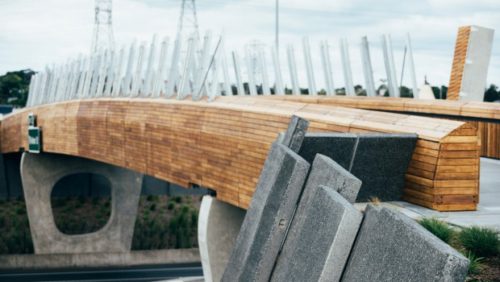 Taumanu Reserve Bridge oversees the major motorway and connects 2 major parts of the park. The award recognizes the manner in which this bridge connects two parts of the motorway while connecting a park split. As per Judge Catherine Hallett who was technical sponsor, this bridge's design was very innovative. Onehunga Foreshore was opened in 2015 in the month of November.
The bridge while linking the beaches is a very beautiful structure which offers a great sight while walking across. Moreover, it looks great when viewed from a distant. Sean Burke on behalf of Isthmus Group quoted that the company was very honoured to have received the award. He further mentioned that they were very sure about the innovativeness of the design but were not sure if that was going to impress the judges. To have got the joint award is something special and recognizes the effort that has gone behind the entire structure.
Finally he added, the group intended to offer a well-designed place that could be of regular use and safe as well. Moreover, it was always in the mind to deliver something that serves a noble purpose and offers a sense of community ownership.