United Furniture Industries officials have stated that the company is expanding the operations at manufacturing facility located in Nettleton, Mississippi. It is expected that there will be investments of around $ 277,000 and the expansion will create at least one hundred new job opportunities. The Nettleton facility presently has four hundred employees.
The company manufactures various types of upholstered furniture like recliners, chairs, loveseats, sectionals, sofas and lots more. United Manufacturer has one distribution centre and one manufacturing facility in Amory, Mississippi along with two manufacturing facilities located in Okolona, Mississippi.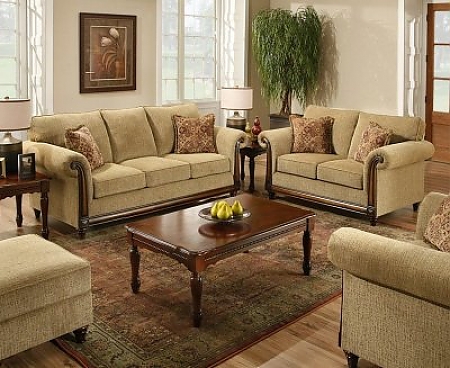 The Governor of the state, Mr. Phil Bryant stated that for economic development, creation of job opportunities is vital and he thoroughly appreciates the efforts of the company to invest in Mississippi and create new job opportunities for Nettleton residents.
For infrastructure improvements, Mississippi Development Authority has provided necessary assistance to the project. The Executive Director of MDA stated that they are proud to work with United Furniture and MDA feels honoured to have provided the necessary support for the project.
Simmons Upholstery is exclusively manufactured in U.S. by United Furniture. Different range of designs and styles are offered by the company which include beautyrest upholstery, stationery sofas, reclining sofas and many more.