Seaside homes can be a real pleasure to live in and some seaside home interior design decorating tips and ideas help in offering the most beautiful look to the interiors. The decoration is enhanced by the use of objects particular to seaside and a construction that gives a view of the blue waters.
Room by the blue waters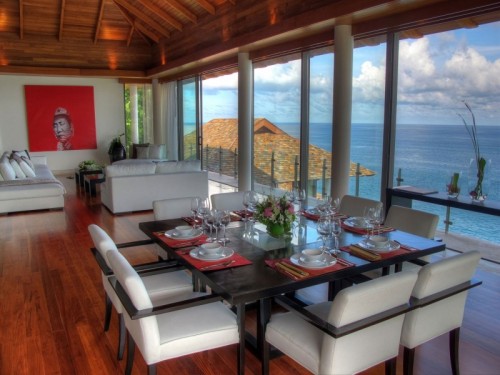 The construction of the house offers a view of the sea through the glass walls facing the sea. This particular room serves best as the living room with a number of luxury cushioned chairs in light hues. An ancient wooden chair would break the rhythm. A glass table with a potted plant at the centre faced by all the chairs can make a perfect seating arrangement. The dominant color remains white to absorb the feel of the sea.
Beautify the balcony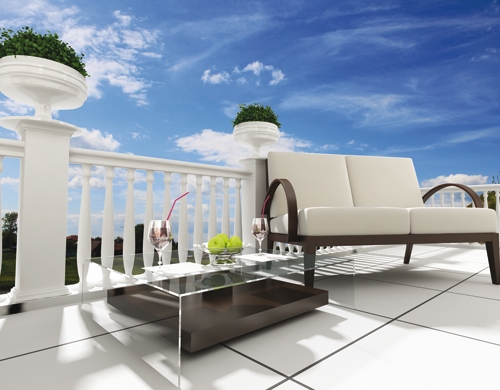 A balcony offering a view of a small garden below can be just great. Appropriate furniture on the large balcony can be the perfect place for enjoying the rising and receding of the waves. The open and spacious balcony in white can is beautified by a large chandelier hanging by the side where the roof has been slightly lowered. The dominant white can be complemented by black wrought iron chairs and sofas with some extra cushions. Wooden floors always complete the look.
Use the landing area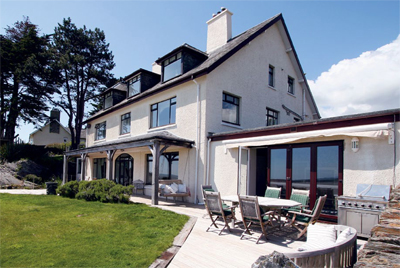 The landing of the seaside house can be used for a beautiful and cosy seating arrangement. For this seaside home interior design decorating, a couple of simply designed chairs can be used with table in between. A carelessly fashioned standard sized log can do for the table. It evokes a natural feel while taking up lesser space. A large glass window offering a view of the sea on one side and painting on the opposite wall offer a warm feel to the landing.
Eco-friendly kitchen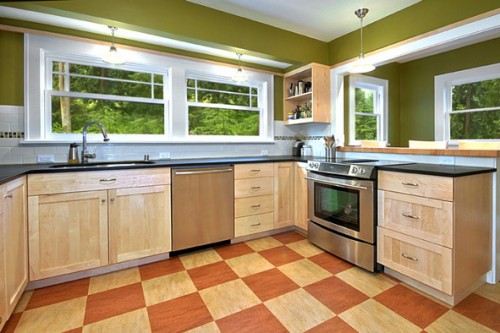 An eco-friendly environment is always welcome. The kitchen is the right place where one can go eco-friendly. The key concept lies in streamlining so that the room becomes less congested and more spacious. The cabinets can be done with wood, the production of which abides by the environmental standards. The kitchen island could work pretty well as the dining table with chair kept on the sides. While this was for a kitchen with a small space, a sufficiently large kitchen can have bright blue walls and silver-grey floor tiles to enhance the oceanic effect. The light at the breakfast area can be amplified with the use of glass windows all over the wall on the east.
Doing the bedroom in colors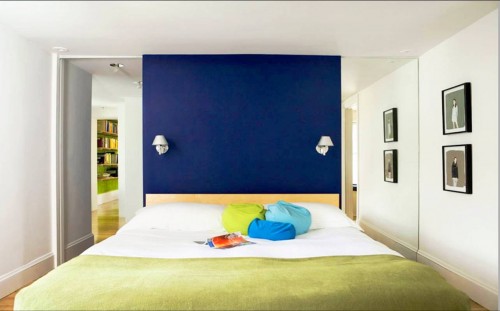 The bedroom is the right place where the homeowner can play with light hues. The large windows constituting half of the wall open to the deep blue sea. A couple of chairs with a simply designed bed can do the magic.
With the seaside home interior design decorating tips and ideas the home owner can have a seaside house with perfect interiors.