Decorating your home is very essential as it reflects what you are and your personality. Including a bit of gardening to show off the little gardener in you is now possible with modern terrarium containers as they are fashionable and beautiful to look at. This is the best home decorating option that many like to add to their homes. There are various forms of terrariums such as glass, ceramic etc. to add a class of elegance to your home with a touch of greenery. These glass terrariums are an invention in the section of gardening as it takes the gardening to the next level.
These terrariums are available in several shapes such as squares, rectangles, ovals, circles and many other shapes that you can imagine. There are also hanging type glass terrariums, globe type and bobble forms which are an exquisite beauty to look upon. It is also excellent for growing herbs at home, some tropical plants and ferns.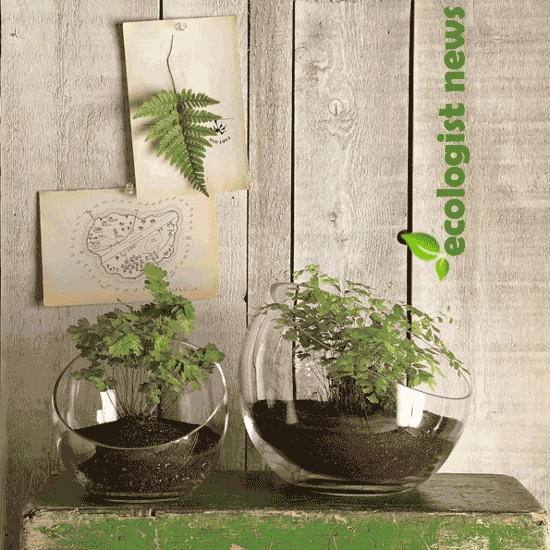 This see-through container is a beauty to hang in the nooks and corners and arches at your homes as they add a hint of greenery to your living space. As it is made of glass it can hold water for a longer time owing to its moisture retaining capability that enables you to give it a slight attention to spray water once in a while.
Kindle the gardener in you with modern terrarium containers
Terrariums are a great option to try your hand at gardening even if it is inside your home. These can fit in any location you want them to be or can compliment any décor that suits your requirement. They vary from the thimble's size of the area of a room as per your choice. The terrariums do not need any specific setting in a home. You can easily avail terrarium containers from anywhere such as yard sales or glass shops or markets. These containers act as ornaments for your rooms and hence enchant the onlooker. Selecting the suitable shape and size according to your requirements would do the trick.
The benefits of having modern terrarium containers
Terrarium containers allow you to have a wide variety of plants that are of common breeds or exotic ones within the small spaces of your homes. It can be kept at any place in your homes to transform it into the palace of serenity. It retains the factor of extraordinary look, pride and splendour to your home while breathing life in to the space. It requires very less tending activity and attention as it can take care of the plant. You can choose from among the luscious green patch setting and dry desert setting so that the look is appropriate. Select the right choice of plants to match your setting and bring home a wide range of flora.
Terrarium containers should be placed in a place which has appropriate air and light conditions as it is the major requirement for your plants to grow. You can also put some sand on a strip of floor and arrange these terrarium containers to create a landscape effect. Also make sure that larger terrarium containers are used for placing four to five types of a similar variety or one large variety of plants.