Home interior design ideas are not easy to develop. They are developed after a lot of brainstorming. Contemporary homes are charming, cozy, huge, comfortable and have an open lay out. To optimize their ambience and retain their feel, good contemporary home interior design ideas need to be implemented. Here are some of these ideas that will work best for you if you are looking to build or renovate a home.
It takes lots of expertise to change the interior decor of a contemporary home and to make it livable, practical and make a cozy atmosphere for your family. High ceilings in the contemporary homes offer you plenty of scope of light and sunshine in the house and it also gives a feel of positivity.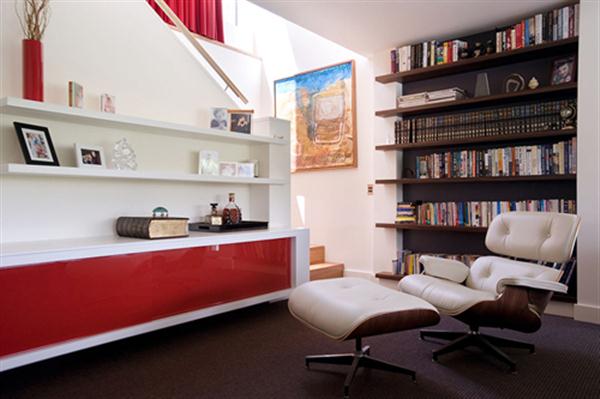 Heavy black steel doors, handmade give the house the sense of character and strength and elegance and reflects the character of the owner and one should not compromise of the character of the home.
The entrance leading to the living room with modern furniture with clean lines and simple silhouettes, combined with a few antique pieces or artifacts. Cognac linen huge sofas with designed leather covering make a great sit in for the family and the guests. A white minimalist leaning wooden shelf may display fancy photos, a bar, or a music system, with books neatly lined up giving a chic aesthetic look. The living rooms may be demarcated with your study area and a cozy corner where you may recline on a rocking chair and enjoy your reading and listening to the music you love.
The entry hall may lead to a family dining room, with adjoining kitchen giving the feel and space of a country kitchen to enjoy a hearty meal with your children and family. The kitchen with a solid wood open cabinet can display collected accessories and cooking range. The cooking area must be with polished cement floors and can the seating could be metal bar stools to have a rugged and a rustic charm.
The children dens must be in pastel pink and white to make them cheerful. And for the garden, it is better to choose a vintage charcoal grey bench for the patio or a garden, as it gives a great contrast to the natural settings.
A color palate wooden crate can store your books and your souvenirs, to cherish for the life time. The bathrooms must be with non slippery floors, with bright cabinets to keep your toiletries, perfumes, soaps and makes your daily hygiene a fun task. Cane chairs and tables in your garden area, with plants and fruits planted, gives your home a green and friendly environment. A bamboo ladder gives your garden a rustic touch.
Good interior design ideas for home work wonders and will transform the look and feel of your home completely. The ultimate aim of contemporary home interior design ideas should be to recreate heaven on earth for the people living in the home, only then is their purpose accomplished.