The summer is almost upon us and it's true to say that the bright weather usually acts as an incentive to make sure our home is looking its best. So now is the time to don your tools and paintbrushes while basking in the sunshine; not only will it save you money in the long term, but it can help you fall in love with your home again!
Front Door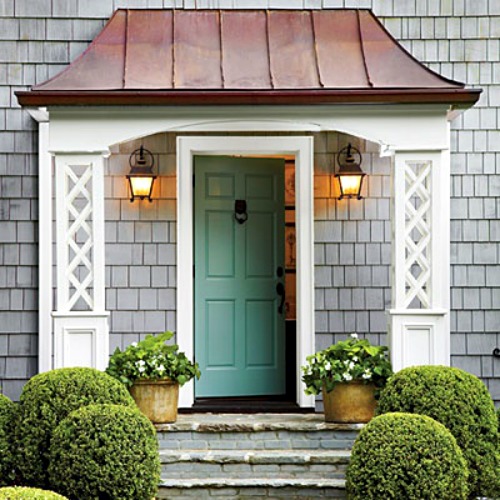 Your front door will be one of the first things that visitors will notice about a home and its impact shouldn't be underestimated. Assess your existing front door honestly, could it be updated with a fresh coat of paint and some updated hardware? Replacing a dull or rusty lock, handle and hinges could be the accents that make all the difference – some elegant address numbers always add an attractive point of interest too.
Its best to take your time and pay attention to detail, Sarah Beeny has been quoted saying, ""No DIY is better than bad DIY. Badly painted front doors with drips running down them or dirty looking houses are a no-no. A lack of cleanliness can be very off-putting."
If the door has a glass panel, be sure to keep it clean! Not only will it improve the appeal from the outside, but it will also make the interior entrance a lighter, brighter space too!
Outdoor lighting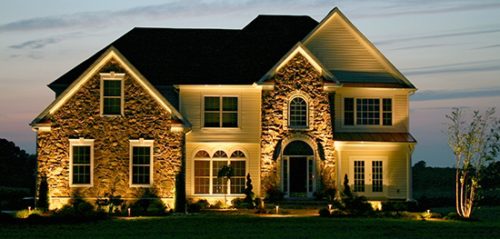 Lead your guests up to the entrance with some outdoor lighting. Not only does it make a potentially treacherous path a lot safer, but it makes your home appear more warm and inviting; if you are particularly proud of your front garden or exterior of your home then showcasing it with some creative lighting can emphasize your efforts.
It doesn't need to be a hassle either, these days there are many garden lighting options that are solar powered. Once you've purchased you just need to hang up or pop in a flower bed, and once dusk appears you will have soft ambient lighting without the worry of electric cables.
The Roof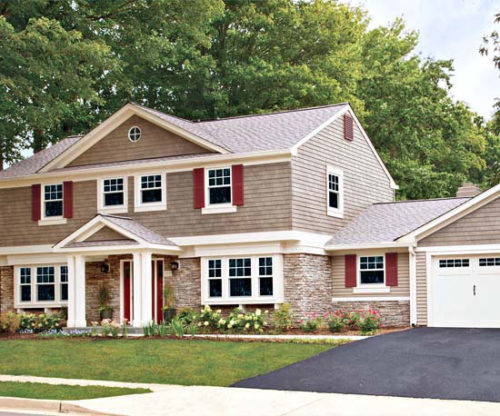 The condition of the roof is another area that will be noticed instantly and is another point that will be discussed sooner or later when surveys take place.
Experienced builder, Steve Gilbert offers some advice, "If the whole roof  doesn't need replacing, opt for the odd tile that it letting it down and even if it's a case of cleaning dirt and mildew that has accumulated -this is here a professional should be called in. A tired and shabby roof can bring down the value of the property so this is imperative."
Add Some Greenery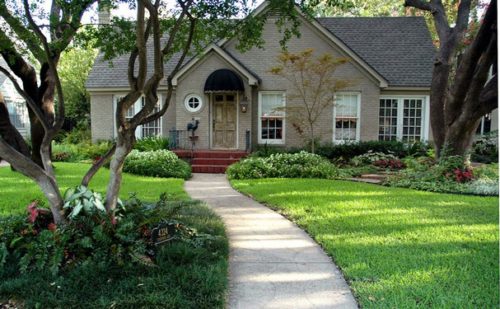 You don't need to be particularly green fingered to use foliage to its full potential. Hanging baskets, planters or window boxes can all make impressive instant statements and hide any dirty bricks that you can't quite get clean. If, even THIS is beyond your gardening aren't a keen gardener, faux topiary trees and hanging accessories create the same affect and look good without the upkeep.
Making it seasonal will have even more of an impact, appealing to the senses and emotions, but be sure to avoid climbing plants such as ivy at all costs, they are renowned for damaging the brick work of buildings.
Windows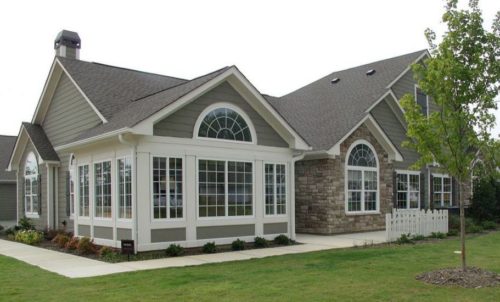 Grimy windows look sad and will do nothing for your homes curb appeal.
Just like any glass panels on a front door, keeping the windows sparkling will let in natural light and give an excellent first impression. Pay attention to the frames too ;Rotten or damaged frames will need to be addressed, whether that's repaired and painted or completely replaced, sooner or later this will become a sticking point if you aren't proactive.
If you have had doors and windows replaced or professionally repaired then its good practice to have the documentation to hand.
Your efforts inside will also be noticed outside – so now is the time to ditch the outdate net curtains, set yourself a weekly task to dust blinds and make sure curtains are clean, matching and showcasing your windows to their best of their ability.