With spring drawing out our evenings and brightening up our mornings, it's time to put those gloves on and get out into the garden. Unfortunately, not all of us are born with green fingers and need a helping hand when it comes to making our veggies a little tastier and our flowers a little bigger.
From where to plant your seeds to the key to sweeter-tasting veggies, here are our quick-fire tips for making the most out of your garden this spring. Before you get started though, you'll need to make sure your gardening tools are all in good condition – visit Argos for a great range of gardening tools if you need to replace anything. They also have tons of garden storage boxes, so you'll never have a messy shed again!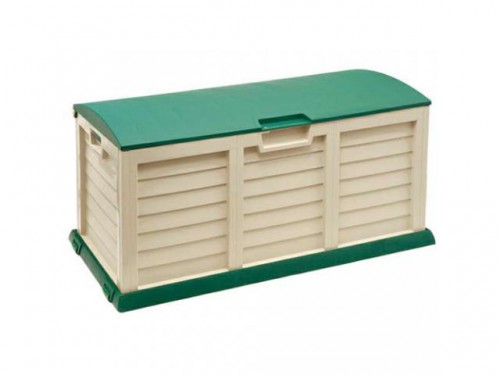 1.  Water your plants with chamomile tea
No, really. We're not kidding here. Chamomile tea is not only great for helping you sleep better, but it's full of nutrients to keep your garden-greens healthy. The tea helps fight of bacterial and fungal infections in plants and keeps seedlings from damping off. Make sure you've let the tea cool off completely before pouring it over your flower beds.
2. Cucumbers taste sweeter when planted near sunflowers
If you've got a family who push their greens aside but always have room for dessert, then try planting your cucumbers near your sunflowers. It may sound like an odd combination, but they're great for companion planting. They both require the same soil type, and the strong stems of the sunflower are great support for growing cucumbers.
3. Make your own fertiliser
There are plenty of things lying around the house that can be used as fertiliser in the garden, so there's no need to head out and buy a bag of the stuff. Egg shells have been used in the garden for what seems like forever and are great for providing essential nutrients and keeping those pesky slugs away. If you're a coffee drinker, spread your morning coffee grounds around your plants – the grounds are rich in nitrogen, so are a great substitute for shop-bought fertiliser. For more great fertiliser ideas, click here – you'll be surprised at what leftovers can be used to feed your garden!
4. Think about plant placement
To stop unwanted shadows stopping the sun getting to your smaller plants, think about where you plant your seeds. Keeping your short plants at the south of your garden and tall plants at the north will ensure each plant will get all the sun they need.
5. Don't let your cooking water go to waste
After you've boiled off some pasta or vegetables, resist the temptation to pour it down the drain. Instead, let it cool down to room temperate and pour it over your plants and soil. This water is filled with leftover nutrients that your plants will thrive on so you'll be left with a happier, healthier and greener garden.