Common sense tells us that most of the property – land or apartment – chosen with serious consideration is sure to fetch great returns in the long run while making a safe haven for the home owners throughout their stay. Dealing in property involves a thorough understanding of the location and its future potential to make the investor rich. Sydney is one such popular investment area as it is a port and coastal area, with land being in short supply. The rates are always north-bound, irrespective of the market laggards. In fact, the areas surrounding Sydney have started catching interest among investors and experts opine that these are budding regions for future returns. 90 minutes south of Sydney lies Calderwood Valley and commands a futuristic investment. Let's check the reasons why.
Location
Ensconced at the base of the famous Illawarra ridge, Calderwood Valley will be integrated to be in perfect harmony with the hills and tree-lined creeks, rejoicing in the region's pristine beauty. It will be seated within the extensive Illawarra region with a great connect to the Albion Park. The intended community will mirror the rich heritage of the locales and offer a tranquil, contemporary Australian standard. Investing here means having a piece of Shellharbour for your own. Keeping this in mind, real estate in and around the region is soaring in terms of both commercial and rural properties. Property company Lend Lease has house and land packages in Shellharbour with best facilities for everyone.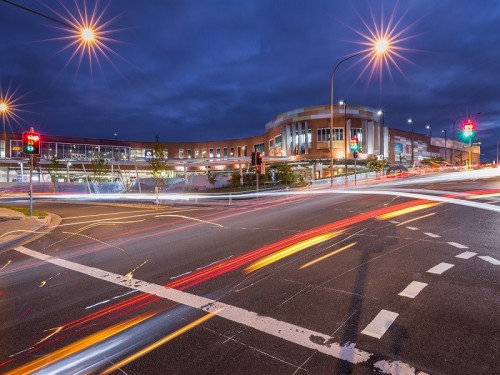 Sustainability
This community leads the way in making an impactful environmental living. Sustainability initiatives are encouraged to be incorporated in the new homes. Not only will water sensitive urban designs and expert guidance on the choice of home appliances that'll cut the household running costs, but also the choice of house along with block orientation will make for a minimal impact on the environment.
Education, Shopping and Lifestyle
Two primary schools along with a high school are planned for Calderwood Valley. Apart from these, a number of previously established education centres nearby cater to the K-12 age group. Roughly 50 hectares of the establishment will be dedicated towards education, retail, commercial and employment purposes. The initial stage of development starts with a village centre gradually building a multipurpose community resource centre.
The Outdoors
Of the 230 hectares proposed for the Calderwood Valley, 30 percent and upward of the site is committed to open areas. A completed Calderwood Valley will showcase a natural, green structure of reserves, biking and walking trails, wetlands and water bodies like ponds that will encourage and celebrate the region's appetite for a healthy lifestyle through active outdoor exploration.

Community Living
A well thought-out town planning ushers in a country-side environment that the earlier communities enjoyed in the past. Great interactions among neighbours on a regular basis are the foundation for stronger friendships among new residents. Community groups and activities have the potential to bring about a positive impact for the society as a whole.
When you finally set your sights on Calderwood Valley, do explore the various government grants that are offered for first time owners as well as for those who would like to opt for a green living by relocating from the busy Sydney skylines to the quiet Valley greens. If you are on a look out for a great investment value, it has to be Calderwood Valley!