It is so easy to fall in love with the character of old buildings but with them comes a lot of hard work, dedication and money. For those fortunate enough to get their hands on a building with such heritage comes the continued work that is required.
Know What Fits
Understanding the type of renovations you're able to do is essential if you want to put your own mark on a listed property. Unfortunately you're unable to carry out any work on the interior or exterior of the building or even make any minor adjustments without going through the process of applying for building consent.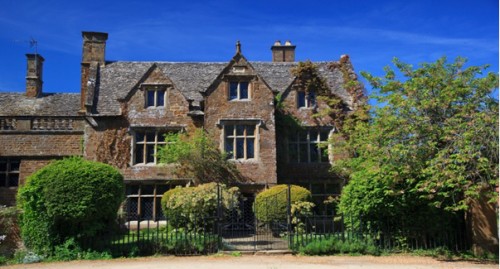 For example you're unable to insert double glazed windows onto a 500 year old converted barn or change the external fabric of the building such as changing a stone wall to artificial slate. This is because you're changing the appearance of the building which could make it potentially lose its character, and you don't want to lose something that you brought it for, right? It's all to preserve and protect the heritage of your beloved building.
If you are looking to expand your home make sure you're hiring experienced builders or architects such as professionals like Steve Gilbert. Do your research as to others that have made similar changes to their homes and see if you can get their advice about the process and how long it took.
Avoid dampness
With newer buildings they are constructed using cement, whereas older buildings were built using lime mortar. Lime mortar allows more moisture to pass through which may cause dampness and mould, but don't worry, this is easily fixed.
Before you rise to the conclusion that the building is suffering from rising damp, be sure to check that neither your gutters nor drainpipes are overflowing.
Check for changes
Make sure you are constantly checking your home for any changes. Cracks (though usually nothing for concern) if become larger should always be checked out, also with our forever changing weather and increase of rainfall recently, make sure fabrics such as tiles and guttering aren't becoming worn away.
Your home may not be as energy efficient if these things aren't maintained, damp will affect the thermal insulation within your building and there may also become gaps around the house enabling heat to escape quicker which will contribute towards heat loss and an increase in your energy and electric bill.
Make a checklist of everything you need to keep an eye and it will soon become more manageable.