Once you've considered all the risks of a buy-to-sell property, all you'll be thinking about is how you can get the most out of it. Whether it's just the finishing touches to go or you're in it for the long-haul, here's some more tips on how to increase the value of your home.
Bathroom
An extra bathroom is a sure-fire way to add value to your home and gain added interest. An en suite connecting to the master bedroom could add as much as £13,000 to your home, but don't fret if you don't have the space. There are many ways you can still update your current one. While you could go all out on a total renovation (replacing the toilet, bathtub, and vanity as well putting in a new floor), a simple upgrade will also add value to the home without breaking the bank. Softer or more natural colours are the mainstays in the bathroom as a crisp whites give an air of cleanliness while neutral tones help create a spot to relax. To make your bathroom stand out look for a standout item that acts as a focal point. A large, deep basin sink can add a touch of luxury as can features like underfloor heating or upgrading to modern power showers.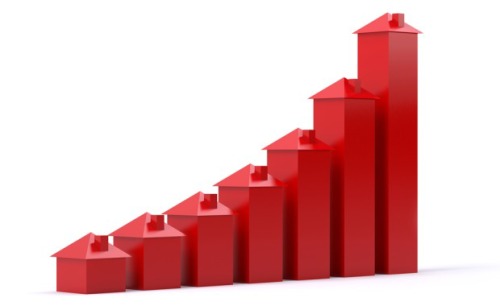 Kitchen
The kitchen might be the first room buyers want to see when they walk through the door. Don't cut costs on a quality work surface as premium materials like granite often attract buyers. If you're working on a small budget, a lick of paint goes a long way. There's no excuse for the walls or the kitchen cabinets to have faded colours of peeling paint.
If you're designing a kitchen from scratch, the biggest thing you need to look out for is maneuverability. This is critical if the kitchen is also on the smaller side. If the buyer can't go from the sink to the fridge to the oven without bumping into something, you're not designing with people's lifestyles in mind. If you have a bigger space to work with, consider integrating a breakfast bar or island into the design. This not only makes the room look more modern, it creates an area to socialise. Make sure to also invest in appliances that are energy efficient as everyone likes to know their monthly bills will be lower over the long term.
Outside
You should also think about how the fixtures and accessories outside your home reflect the property. Investing in new, more efficient windows will not only reduce the buyer's future energy bills, but it could also give your home a fresh, new look. A touch of colour on the window frames are an easy way to create a statement piece passerby's attention. Replacing your existing front door can have a similar effect, too, for a low-cost. Many modern decorators have chosen a bold and vibrant red front door to create a statement piece. You should also consider adding accessories to the porch area such as lighting fixtures, furniture, or potted plants to give the property a more homely and inviting look.
Remember that you don't want your property to stand out for the wrong reasons. Try to leave your personal taste at the door and focus on appealing to the biggest number of potential buyers.