Rental prices are currently very buoyant and this is making many people consider either renting out their own home or investing in a buy-to-let property.
If the market is competitive however, you need to ensure that your property is appealing to tenants and will not spend months standing empty and therefore unprofitable. Fortunately, with the state of the current market, banks are far more willing to give out a home equity loan for property improvements than a mortgage for a new property. So, now is as good a time as ever to improve your rental properties.
Here are 3 ways to improve your rental property and help make it stand out from the crowd.
Neutral Is Best
People's tastes vary enormously, so when it comes to decorating a rental property it is best to err on the side of caution and choose neutral shades, such as white, cream and magnolia. Paint the walls one colour all the way through the property and choose plain, unobtrusive shades for curtains. Laminate flooring and tiling is more practical than carpet if you can afford it and if it is suitable for your property. If not, try to choose a plain shade of carpeting and one that is hard wearing.
You may not win any design awards, but it's much easier for tenants to use these colours as a backdrop for their own furniture and furnishings. It's also more cost effective for you when it comes to redecorating, as you can bulk purchase one paint shade that is suitable for every room.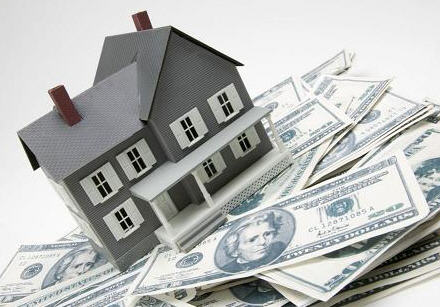 Kitchen and Bathroom Blues
All the rooms in the house are important to prospective tenants but none more so than the kitchen and bathroom. If you are going to spend any money on renovation, then spend your cash wisely by overhauling these two rooms if they need it.
The fixtures and fittings in the kitchen and bathroom don't need to be expensive or flashy, but they do need to be clean, appealing and relatively modern. If you have a bathroom suite from the 1970s with a lovely avocado hue, it might be best to swap it out for a simple white suite.
When tenants view your property they spend time imagining what it will be like to live there, and whereas the other rooms will be filled with their own furniture and belongings, the bathroom and kitchen come pretty much as is. Therefore, ensure that they are worthy of people wanting to spend time in them relaxing.
Add a Memorable Feature
You can keep the décor in the house neutral while still adding an appealing feature that tenants will remember long after viewing your property. Sometimes, there is very little to choose between rental houses or flats and thus a statement piece can add significantly to the value. A beautiful, easy to install and smoke-free living flame fire from imaginfires.co.uk would fit the bill perfectly, as tenants will be able to picture themselves warming themselves in the cosy atmosphere. These fires don't need a chimney and they are environmentally friendly and completely safe.
Speaking of safety, after making all the improvements to your home and finding the ideal tenants, remember that one area you shouldn't cut corners on is choosing landlord's insurance. Whether you are letting your own home or a buy-to-let property, you need to ensure that should something happen you are well protected. That way you can rest easy knowing the improvements you have made will be well worth the investment.