ShelterKraft Werks, a home building company based in Seattle, helps with the designing of affordable homes with recycled shipping containers. These are the ideal solutions towards global housing challenges which are easy to install within a conceivable environment.
The company is a brainchild of Kai Schwarz who has lots of knowledge about construction, engineering and architecture because of his experience with sustainable living and boats.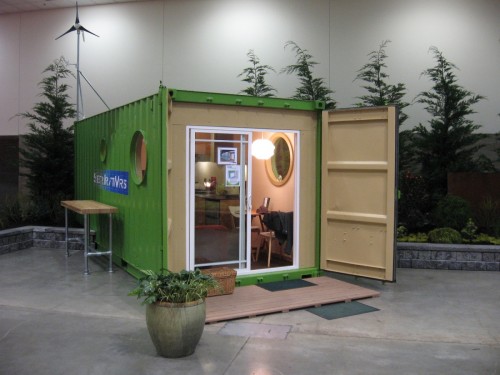 Cargo containers are basically made of thousands of pounds of a steel alloy known as corten which is corrosion resistant but difficult and expensive to recycle. The use of these containers for building structures helps in the reduction of use of new materials and lumber which ultimately leads towards reduction of industrial waste. Shipping container construction comes with lots of benefits which include durability, disaster resistance, mobility, flexibility and affordability.
Shipping container homes of four different types are offered by ShelterKraft Werks which offer homeowners the chance to add a deck, select finishes, change roof designs as well as include different green building options.
The company helps in achieving sustainability goals with inclusion of hydro-electric, geothermal, wind and solar power, energy efficient appliances, composting toilets, rooftop garden installations, eco-friendly building materials, green roofs, recycled fibre counter tops as well as low VOC paints.