The Living Building Challenge standards are supposed to be the toughest of the standards for green buildings. However, these tough standards might not prove to be a hindrance for the newly opened Bullitt Center in Seattle.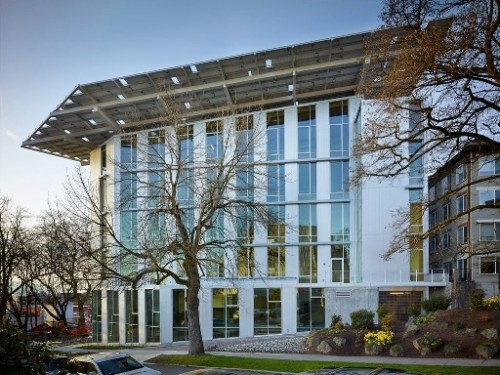 There are actually three buildings that have achieved the 'Living' status and these buildings undoubtedly meet all the imperatives of the Living Building Challenge. The three buildings are: Tyson Living Learning Center in Eureka, MO that was certified in 2010; Omega Center for Sustainable Living in Rhinebeck, NY that was also certified 'living' in 2010; and, Hawaii Preparatory Academy Energy Laboratory, Waimea, HI that was certified in 2011.
But the new 50, 000 square-feet building in Seattle is further dubbed as the greenest office building in the world and is more impressive than its competitors. What makes the new building more impressive and interesting is the fact that, unlike other green buildings, it is built in the center of the city in the Capitol Hill neighborhood. All the other eco friendly buildings are built far away from the city.
The new building is self-sustaining and generates all of its electricity on-site. The Bullitt Center also has an underground storm water system with a capacity of 50, 000 gallons that takes care of all the supplying and treating of the buildings water. Another wonderful feature of the building is that it is capable of composting toilets and in that it can manage its waste. Another thing to note is that the building is designed in such a way that it can last up to 250 years and you cannot also use toxic materials in the building.