The experts at Cultivate.com believe that that the house should be updated before selling. The real estate experts tell that kitchen constitutes one of the most important spaces of a house on which its sale depends.
The experts opine that while the entire house should be renovated before selling it, due attention should be given to the kitchen. It is true that the renovation of kitchen requires good investment, but it is also true that the investment pays off well during the sale.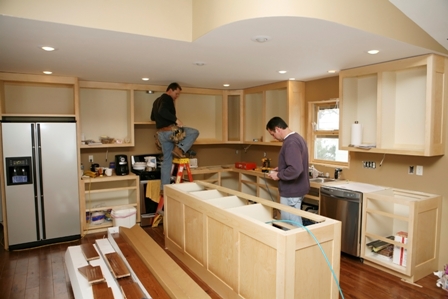 Renovating and upgrading the kitchen yields about sixty six percent return on the investment, Home Gain National Home Improvement Survey for Sellers say. Remodelling the kitchen entirely can be unaffordable at times. However, even slight renovation to change the look of the kitchen is lucrative before sale of the house.
Interior designs can as well be considered for the renovation. It should make up for the flaws and problem areas of the home, aiding in a better deal. The idea of wallpapers is excellent, and those from Tempaper can change the look of the interior. The wallpaper comes with adhesive on the back so that it can be pasted on the wall by just taking off the peel paper off its backside.