Orly Hoffman Bar, Biggest Loser coach, has built a green gym with recycled materials in Israel together with Toledo-Lifschitz.
At first, the biggest constraint they faced was investment and time. But they utilized a vacant space in Tel Aviv and turned it into a well designed gym. This looked difficult initially and some other firms stayed away from this.
But Ariel Lifschitz utilized this opportunity effectively. This old factory had been vacant for many years and Toledo-Lifschitz used their sustainable designing ideas to turn it into a recycled green gym.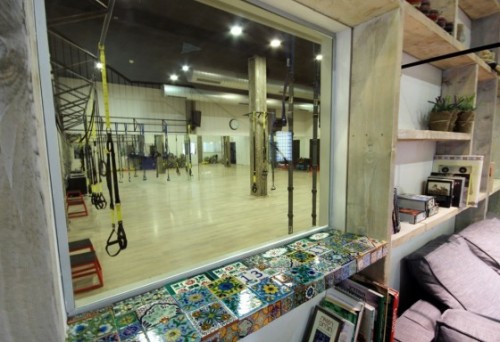 The factory acquired by Orly Hoffman had concrete pillars and tall ceilings covered with paint and plaster. The designing team faced problems in getting the place ready as there were only four months from the planning day to the opening day.
They decided to use the raw look of the place instead of importing some new materials from Israel.
The openness and homely environment of the place has been maintained. They planned to re-use each and every material that could be of some help. There is the inclusion of low flow plumbing process to conserve water and energy efficient LED lighting scheme in the new green gym.