Residents of some eco-housing development based in Northampton have setup action group after majority of them had to face plumbing issues after moving to these new houses.
There were twenty five residents present in the meeting which Jill Hope organized. People living on estates designed by Barratt Homes and Miller Homes were the ones who mostly suffered.
Mrs Hope stated that there were quite a few other Upton residents who experienced similar faults and out of that some had to face flooded homes because of pipe burst.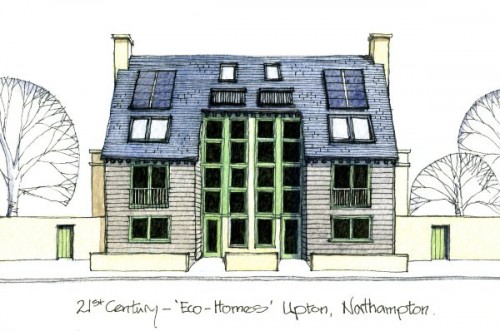 Unlike small issues these are major problems and people are spending lots of money on repairing the houses. Solar Systems which were basically incorporated within the house to save energy bills do not seem to work.
A couple attending the meeting stated that they had to leave their house and stay in a hotel as the entire house was flooded because of burst pipe.
Mr Egdell stated that the ceiling of his house will require a replacement as the roof got ripped up. These are occurrences that happen with old properties and not with new ones. Some Miller Homes spokesperson stated that the issue is being looked into and independent inspection of some selected plots was carried out.