NEPA (National Environment and Planning Agency) has initiated a public education initiative which aims to encourage utilizing the re-usable bags in place of single-use plastic variants. This initiative was flagged off from the office of the Agency located at St. Andrew in Caledonia Avenue. It was initiated on 1st of July 2016. The primary activity of NEPA was to mark International Plastic Bag Free Day by European Environmental Bureau (EEB), on 3rd of July last Sunday. The director of Environmental Management & Conservation Division at NEPA Mr. Anthony Mckenzie stated that through this initiative the organization intends for increasing awareness in regards to the detrimental impacts over single-use plastic bags over the environment.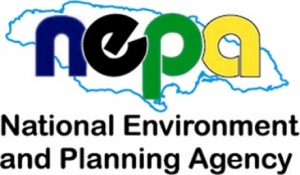 He further went on to say that the agency had got the support from different retail stores along with popular supermarkets for this initiative. The popular names include the likes of Progressive Grocers of Jamaica Limited, Lee's Food Fair, Everybody's Pharmacy, Family Pharmacy, etc. The organization stays committed to offer cardboard boxes or the re-usable forms of bags featuring among the other alternatives. Mr. Christopher Corbin who was the Guest Speaker during the launch of the initiative specified that this move was towards the right direction. He specified that the problems associated with littering through plastics has been one of the major concerns across Caribbean, however, as a consumer it was time to bring the difference.
Governments along with several private sector institutions have started to take this issue actively and are taking the efforts in the right way. Other bodies which have endorsed this initiative include the UNEP, JET, Respect Jamaica and Recycling Partners of Jamaica Ltd. The dedicated International Plastic Bag Free Day would be dedicated for increasing the awareness regarding important issues that result out of the common container used for everyday use.