Hampton Enterprise's home improvement & building business has been creating room additions, renovating homes as well as building new houses over the last twenty two years. Home owners are expected to benefit even more as the company plans to introduce latest home improvement options, home efficiency options and solar panels.
James Hampton, the owner of the enterprise stated that the company has the knowledge and skills necessary to address light commercial and all types of home improvement needs. He also stated that they are fully licensed and insured and always strive to offer the best craftsmanship irrespective of the budget.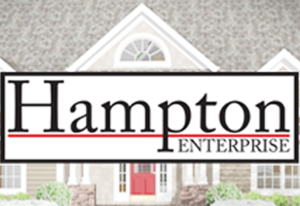 With summer temperatures soaring to new heights, the company offers its latest range of energy efficient doors and windows. It is expected that these models will help save tax credits amounting to nearly $ 1,500 and help in reducing electrical by almost thirty percent.
Apart from that, Hampton Enterprises can also help with fence repair and installation irrespective of the fencing type. The company also assists home owners with various other related tasks like roll up and garage doors, kitchen remodelling as well as metal fabrication and welding. Their service on bathroom improvement offer home owners with full value for their money.