BMW Group and Toyota Motor Corp. have jointly collaborated for the development of next generation batteries aimed towards green vehicles known as 'lithium-air'.
The companies announced that capital alliance will not be involved while spanning through technologies aimed towards green vehicles.
The German and Japanese automakers plan on the completion of fuel-cell vehicle technology by the year 2020. Apart from that, both the companies are expected to come out with a concept for average size sports vehicle towards this year's end. A joint effort on creating lightweight technologies like composites will continue that will help cars go greener.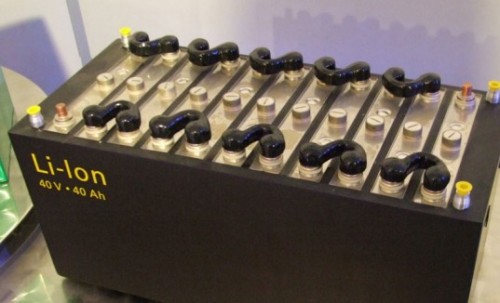 The development of lithium-air battery will be started through a joint research and expected to be more powerful unlike the present lithium-ion batteries part of electric vehicles. There are quite a few other manufacturers working on the same technology where it is expected that oxygen from air will assist with energy making process of the battery.
Both the companies share a similar vision and this joint collaboration will certainly help to increase competitiveness when it comes to latest technologies.
The joint effort of Toyota known for its solid engineering and innovation along with BMW which is known for sporty cars and strong design will definitely prove as a good match.