Quite contrary to the generally accepted fresh and light colors for summer, designer Abigail Ahern stresses on stronger shades that are taking the center stage. Abigail recommends the use of "burnt orange" which she calls the "hue of the moment".
The versatility of the color attracts the designer who considers it suitable not just for an urban interior, but also for the traditional or a more rural and rustic interior.
The color has strong vibes reflecting warmth and symbolizing tranquility. Abigail also opines that the hue can serve well for autumn too.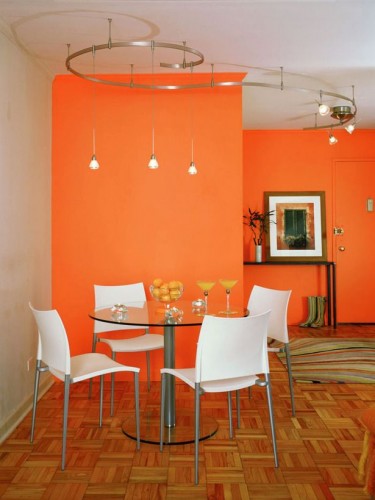 The designer recommends taking the plunge in opting for Charlotte's Locks color on the walls. Burnt orange has the effect of tantalizing, invigorating, and stimulating the senses.
Alternatively, something luscious should be picked. It can be a chair that is "upholstered in velvet"or "slubby merino wool" rug that is hand woven, or simply something that can mesmerize as one enters the room.
In case the homeowner doesn't want to commit the shade entirely, he can definitely try using the color in smaller sections or parts. Abigail believes, the point is not in making the interior appear bold, but the point lies in pushing the boundaries and doing something new.