Low-voltage lighting systems for the home are easy to install, inexpensive to operate, movable and safe. They also protect the home and make the yard safe at night to walk through. Some effective outdoor lighting ideas can be borrowed or referred by simply walking through their ward, getting inspired from the neighbour's landscapes or by browsing decor catalogues.
Solar lanterns
It gives the garden a taste of festivity when one turns them on. The Soji Solar Lantern, a 10in in diameter ball of durable nylon, packs in a rechargeable battery, two LED light-bulbs and a photovoltaic panel. An in-built sensor turns on the lantern automatically when darkness falls, making sure that for the next 8 hours, it provides ample lighting. The lantern hangs from stainless steel handles, collapses for storage and comes in five different colors.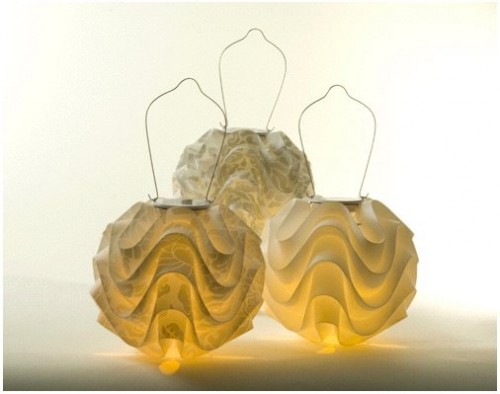 Summer lights
Artist Jeff Zischke's backyard in Scottsdale, Arizona, features candles in mason jars and antique carriage lamps. Low-voltage lamps supplement their glow and according to him nothing can substitute candlelight with those flickering glow drawing in the crowd like moths.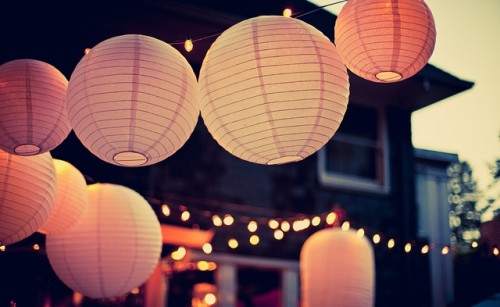 Exotic lights
These exotic lights can be switched on in the backyard and transform a garden into paradise. Sparkling white lights stuffed in Chinese lanterns dangle from the arbors. A warm glow is radiated by the big dining patio with a fiery orange light giving out an ancient wall relief.
Eclectic chandelier
To bring out an ambience of festivity, little string lights can be hanged from arbors or one might even suspend a chandelier over the patio table.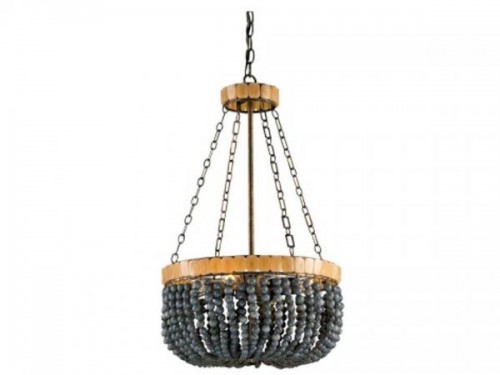 Party Umbrella
A few lanterns can be dressed up with ribbon and some bright fabrics touch-up provide plenty of reasons for the plain canvas umbrella to party. As the decorations are not permanent, one can change the look and the colors anytime.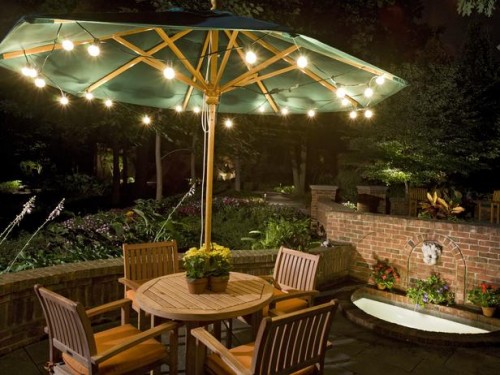 Tap-light luminaries
These flat and simple battery-operated lights turn on when tapped on top. These lights come in a pack of 6 and are easily available in any general merchandise and hardware stores.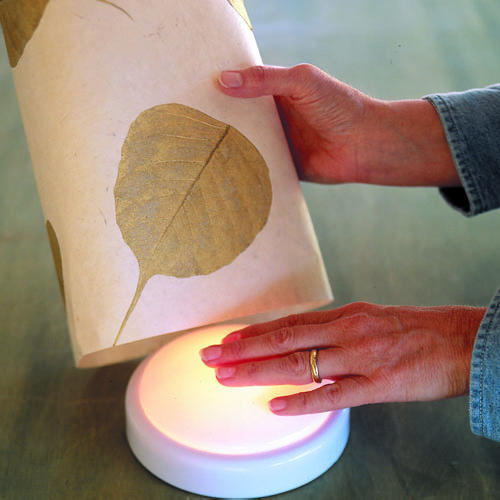 Outdoor lighting ideas
Designer Eden Rodriguez places battery operated small camping lanterns or garden stake lights under the table-cloths. The electrical cord can be hidden by parting the grass and tucking in the cord. If one is using electric lights, she suggests in keeping the fabric at least 2 feet away from the bulb.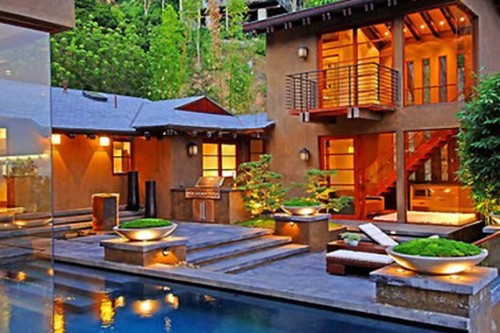 Hang fire
A romantic lighting can be created by simply suspending votives from low branches at varying heights. Clear fishing lines need to be used and one must ensure that the candles are placed a few feet away from the tree leaves.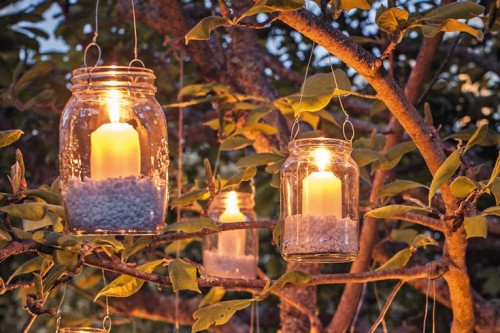 White lights
One can wrap branches and tree trunks with white light strands to get that perfect soft and radiant glow at night. The borders can be defined by placing candles inside glass holders along walls, mow strips and walkways.