The Ideal Home Show took place this year from 15th March to 1st April and was bigger and better than ever before. With the latest style trends, stunning new gadgets and inspiring ideas for interior design, there was something to capture everyone's imagination.
With growing concern for climate change and escalating energy prices, a major theme for this year was sustainability – and The Prince's House was a real must-see.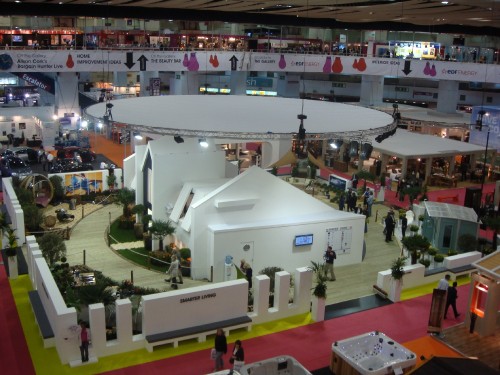 Set up by the Ideal Home Show in tandem with the Prince's Foundation for Building Community, this specialised show home is a stunning architectural experiment, intended to explore the possibilities and benefits of designing beautiful, affordable and community-focused homes.
The theme of sustainability was expanded into other areas too. 2013 was the first year that the show gardens were housed indoors, where six of the UK's top horticultural colleges created stunning landscapes to help inspire green-fingered attendees with creative ideas.
Another area where sustainability made a big impact was the Ideal Technology section. With Suzi Perry (of Gadget Show fame) as its celebrity ambassador, this exhibition was packed with awe-inspiring gadgets designed to make things easier around the home. Smart TVs, energy-saving cookers and interactive picture frames were all showcased.
Even the most basic household chores have seen a leap forward in technological aid, with other great innovations on display including fridges that provide reminders when foods need to be replaced and space-age vacuum cleaners that are becoming more efficient, lighter and easier to use.
But not everything showcased at the show will be available only in some distant future – you can already do all your home shopping online at Littlewoods.com and have it delivered to your door – how's that for efficient?