Inexpensive, easy and quick decorating can easily be achieved with the help of area rugs. Flooring of this type is not only durable but versatile and easy to use. The area rug decorating ideas can certainly make a huge difference towards the overall decor of the home. For those who are looking to add charm and warmth to the rooms as well as make them look bigger, then it is quite easy to achieve these tasks with the help of some good area rugs. Apart from being used on floors, rugs can also be used as wall hangings. The antique and expensive rugs can be displayed as wall hangings.
Homes, with two storey entry way make up for the ideal location for rug wall hanging. Even though it might seem strange but such area rug decorating ideas definitely prove worthy. Instead of using large framed mirror or picture, an area rug used as a wall hanging can add a unique and artistic look to the place. The first thing any visitor notices within a home are the entryways and having a good rug decoration always help in creating a nice impression. If the space in the entryway is not that big to accommodate area rug then it can be placed as wall hanging anywhere within a large room.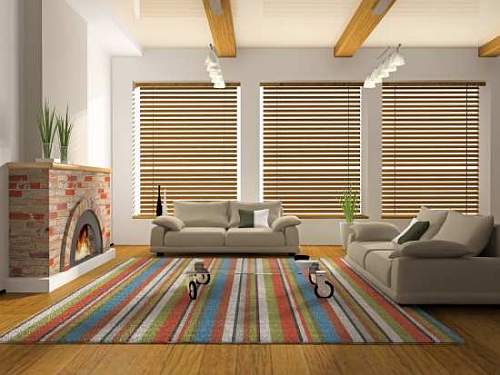 Care should be taken while buying area rug for the home as the area rug decorating ideas will not help much if they are not matched well with the interior designing of the home. There are lots of different colors and patterns available in the market perfect for homes with different interior designs. If the rug is going to be used as a wall hanging then it is always advisable to take the measurements of the space it will occupy. The rug should be hung in such a way that there is at least 1 feet exposed wall available on every side. If the rug is expensive and needs to be highlighted then track lighting can be used to light it up.
The living room within a home is the area which is most commonly used. The area rugs not only cover the floor but make the entire space seem wider and brighter. The patterns and colors of the area rugs can create varying effects within a room. The living room can be made cheerful or formal depending on the tones and designs of area rugs.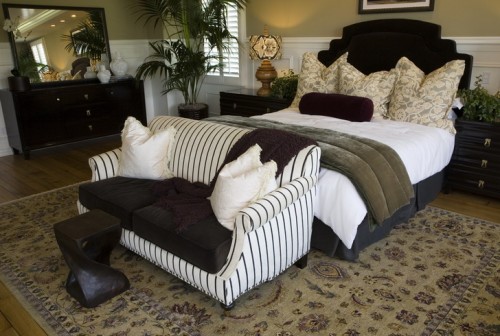 Instead of buying rugs with huge patterns it is better to buy area rugs with small patterns if the room is not that big. This is one of the common area rug decorating ideas most frequently used by people to make their living room look big. Apart from that the kids' rooms look ideal with bright or pastel colored area rugs. Durable materials and simple designs should be selected for use within the kids' rooms as they are easy to take care of.