There are many people who are always in search of the latest interior design trends to stay updated to give a new look to their dream home. Most of us make sure that the interiors reflect our own personality and taste, besides being unique in every way possible. Some of the tips and trends below could really help people leverage upon the ideas they have.
Bond between latest interior design trends and men
Today's society is in an ever-changing phase and thereby having some "collateral" effects in all spheres of life. Today's men are spending a lot of time at home, helping out with housework and children, as an after-effect of the men-women equality. So the latest interior design trends will mirror male preferences like never before. Functionality over cuteness, sober furniture details and less flashy colors are some of the many features that one can expect in a home with traits of male dominance. If one sees it from an aesthetic angle, then this situation will help in creating an amazing visual balance, which will make both to feel at ease inside their own crib.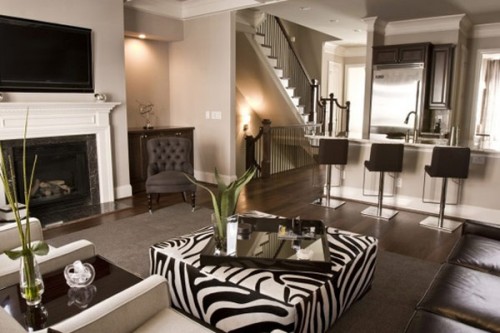 Texture and touch
Even a few years back, functionality of a certain item used to play a big role. But things are a lot different now-a-days as people are looking for "touchable" textures which will be inspiring comfort and warmth as a way to experience and engage a proper atmosphere. Materials which will be defining the world of interior design this year are wood and suede. Texture variety will also be playing a key role in space arrangement.
Group dynamics
A major shift shall be noticed when group tastes will be replacing personal tastes. Also, there will be a shift from single designer to a designing team. Efficiency level will be reaching sky-high as projects will be managed by a number of people who are experts in the field. For example, as far as designing a room is concerned, the planning can be done by one, with the lighting effects being taken care of by another and the finishing touches being done by a third designer. It is a great way to share the responsibilities that will be resulting in speeding up the work.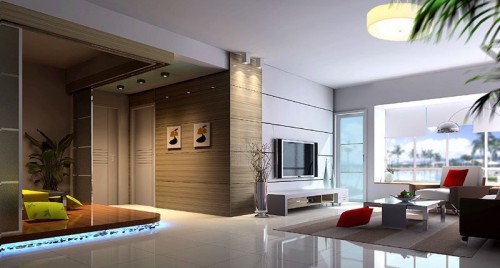 DIY projects
Self-expression is the key word now-a-days as people are looking to have decorations and furniture that will mean something, which will be putting a smile and will be making the place feel like home. Re-purposing materials and objects is now considered to be both a form of art and passion. DIY projects are in the driver's seat these days. Creativity is buzzing all over and one cannot consider the home owner to be just a bystander, as he/she is in complete control now.
Wall writing and hand sketching
This will be ruling the latest interior design trends this year as interior designers will be collaborating with graphic designers to create original wall prints. One can easily imagine how great it will be to see their favourite messages adorning the ceiling or being written elegantly in the hallway.