It's not surprising that many of us crave more space in our home – whether it's for storage purposes or an extra room – and a conservatory can often provide the answer. While it's a significant expenditure, it's certainly not as costly as a full-blown extension and the versatility that a conservatory provides is huge.
An Extra Living Room
A conservatory is an ideal space to be used as an extra sitting room – it could avoid squabbles over what's on television, or could mean that the kids get their own space to relax with their friends. If you're using it for your own benefit, make it truly luxurious with the addition of a couple of stunning pieces. One of the beautiful British sofas made by Sofas and Stuff would add comfort and style, or sink your into a cosy reclining armchair.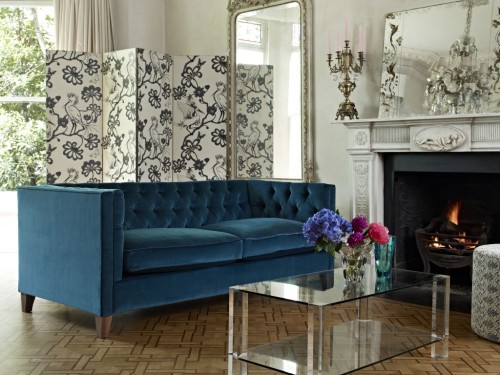 A Study
Perfect if you work a lot from home, or if you have school-age children that need somewhere to focus (where you can also check they're working and not getting distracted with their PS3); turning your conservatory into a study would be ideal. Light, bright and airy, using it as a dedicated workspace could help to increase your productivity.
A Dining Room
Not all homes benefit from a dining room, with many tables tucked into the corner of a living room and used as a storage space rather than for their intended use. Turn your conservatory into a dining room, with a laid table with crisp linen and a centrepiece and you would be more inclined to dine as a family – even if it is just once or twice a week.
The Kid's Play Room
We all know how easy it is for kid's toys to take over the living room, despite trying our hardest to keep their playthings limited to their bedroom. Having a dedicated play room would be ideal, giving them somewhere to play while you're still able to keep an eye on them.
A Sun Room
A perfect way to appreciate the summer, regardless of how short-lived it is. Relax in the conservatory with a cup of coffee and the morning newspaper and gaze across your garden as the sun's rays pour through the windows. Bliss.
Make the most of the space you have and create a room out of your conservatory – you'll wonder how you coped without it.
Check out the great range of beautiful Sofas here at Sofas and Stuff.