For those who own a beach house, modern beach house decorations can be easily accomplished without much of an expense. It is always recommended to have a crisp, clean and breezy decoration for a beach house. In order to achieve the best style, one can get the clues from nature that will help in creating the perfect aura and charm within the house. Provided below are few tips on beach house decorations.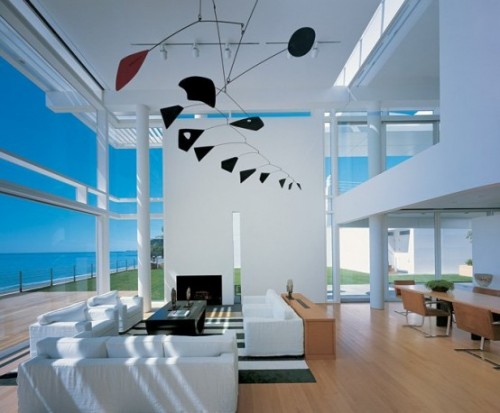 The foremost thing is to reduce the clutter inside the home. The idea for beach decor is to accommodate less and decorate the space with items that are necessary and easily available.
The colour of the walls should be sea inspired. All sorts of light colours will do especially pinks, corals, pastel blues and other natural soft colours.
Use of stark whites is an essential part of beach house decorations as it helps to offer the rooms with an airy and open feel.
To offer the bedrooms with beach shanty appeal, plank like panelling could be utilized within the bedrooms. The colours must be chosen so that they complement one another.
The use of gauzy type curtains/or wide slat blinds are recommended for the windows. This will help to fill the rooms with fresh ocean breeze.
For every beach setting, natural wood floors are the best option. Throw rugs can be used which can bring out the wood's warmth and would certainly look good with the wooden floors. While choosing the colours, it is always advisable to make use of light colours.
Another option available for flooring is the use of tile floors and the looks can be enhanced by the addition of rugs. It helps to create the perfect setting for any beach house.
Keeping in mind the decor of the entire home, slip covers can be used which offers the home with vacation like feel. Ottomans can be liberally used for modern beach house decorations as apart from looking good they offer extra seating space.
Wicker furniture has often been preferred for decorating a beach house as it offers the house with a unique and chic look. Glass vases can be used along with colourful flowers as they tend to compliment beach houses with any type of decor.
Decorating the interior of the house is not the only task when it comes to decorating a beach house. Equal focus and attention needs to be paid to the patio to match with the interior decoration of the house. Adirondack chairs along with matching table can be put to use in the patio. The addition of candle lanterns adds to the beautiful atmosphere of the seaside where one can just back and enjoy a beautiful sunset.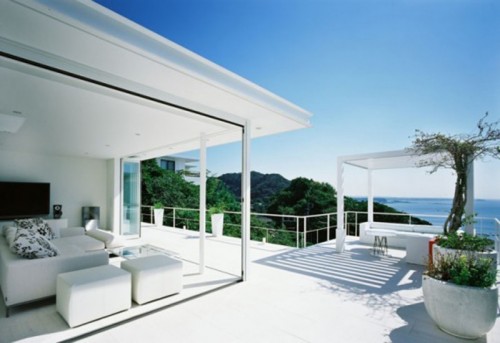 Beach house decorations, if carried out in a proper way, can really provide the place with a sophisticated and elegant look desired by any person.