In this era of advanced technology and new designs modern kitchen cabinets come with different types of possibilities. The modern trends in materials and designs makes a kitchen look stylish, distinctive and sophisticated. Kitchen cabinets not only affect the look of the kitchen but even the durability and functionality. Here is a list of the latest cabinetry trends for people who are interested to include the new stylish cabinets within their kitchen.
Pull Out Doors
Unlike the traditional kitchen cabinets having doors opening on the sides, these types of cabinets include compartments that work on roller system. They can be pulled out easily from the wall containment and include sturdy racks, small holders, convenient apartments and customizable partitions. The innovative design of these modern kitchen cabinets helps people to reach out to items that are used without any sort of difficulty. Apart from that, these cabinets are available with auto-shut feature where a light push helps in closing the cabinets.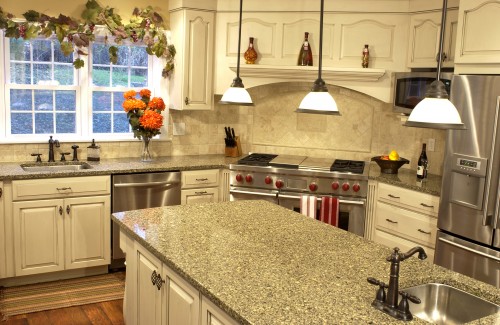 Luxurious Decorative
People who are in search of cabinets with decorative designs and beautiful engravings will be glad to know that there are plenty of options available in the market. The idea of cabinets with plain design is long gone as majority of people want to make their kitchen look sophisticated and stylish. The cabinets of these days include exquisite finishing touches popularly found on architectural designs, expensive art and carved furniture. Bas reliefs, intricate inlays and carvings, arched tops and ornate feet offer an elegant and sophisticated look to the cabinets.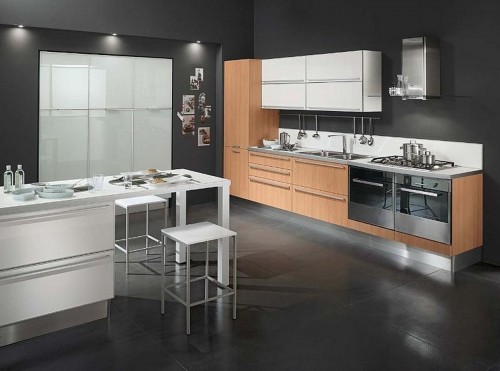 Maple Cabinets
Different type of woods can be used for making modern kitchen cabinets. Maple remains as the most popular choice for people for making cabinets. This is mainly because of the reason that the smooth grain pattern of maple looks quite attractive and is less prone to damage. This wood is the common choice for butcher's blocks and bowling pins which means that it can last for a long period of time. The light tone of maple wood blends quite easily with dark countertops and white appliances within the kitchen. It is because of all these factors, maple is considered to be the most versatile among all types of woods.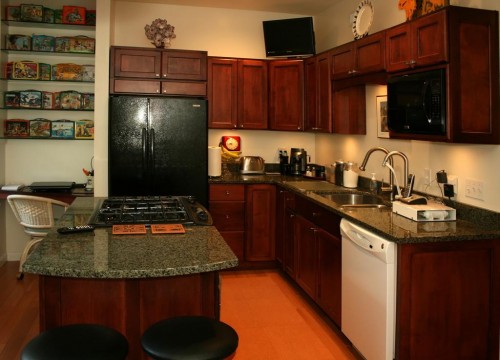 Open Faced
Until a few years ago, majority of the kitchen cabinets included closed doors where the contents remained hidden inside. Family heirlooms and beautiful wedding China remained stored inside the cabinets and couldn't be seen. However, majority of modern kitchen cabinets include retraceable panels and glass door panels where the valuable items can be safely stored and can even be admired by everyone. These cabinets add a touch of creative element to the kitchen making it look unique and artful.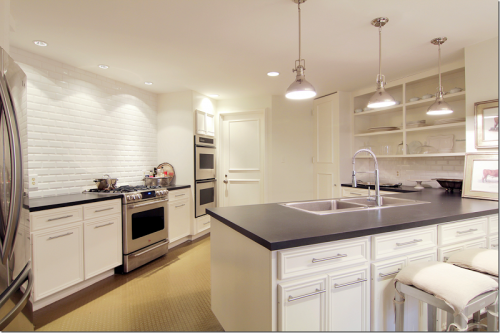 Worn Finishes
Worn wood seems to be the choice these days for making kitchen cabinets. Some of the wood within the finish is rubbed away so that the natural wood is visible. These areas are glazed which offer a unique look to the cabinets. This is definitely an innovative way of making a kitchen look ultra-modernized.