Colors and shades do have an influence on the quality of lives of the people. Gloomy shades do inflict a negative approach in man and quite contrarily, bright shades trigger a positive approach. Yellow, the color of the sun itself, spells life, warmth, and happiness into the lives of people. It should thereby be followed that with yellow home accessories life can be breathed into the household. Here are some such accessories.
Dining area
A soft touch of yellow to the dining room can be both refreshing and soothing. The table and the chairs, when given a muted touch of yellow, can have an embalming effect while adding calm vibes to the room and the mood. A splash of bright yellow across the cushions and curtains complete the warm and lively look of the morning.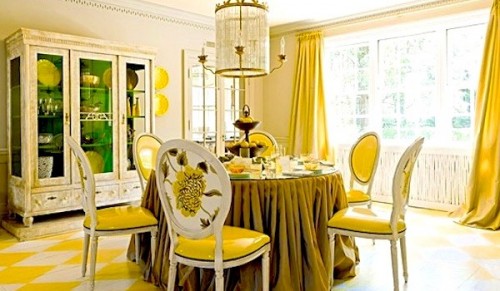 Bedroom
Walls are good places to be artistic and most importantly that of the bedroom. A wall can be offered a textured look with light yellow. Patterned wallpapers can also be used. Using yellow on one of the walls can help in creating a dramatic focal point. And for the other walls in the room the ground color or the base color of the wall paper can be used which should highlight the patterned wallpaper. Beige, ivory and dark wood furnishing would fade in the background allowing the wallpapered wall to shine.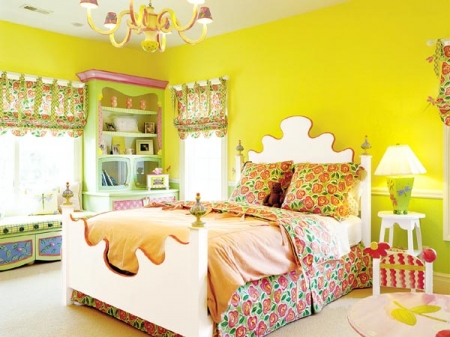 Living room
Yellow home accessories are potent enough to change the mood and tone of the home interiors. For instance, if the living room has a gloomy tone, a yellow oversized artwork or art print can change the decor and mood. In fact, it will force life into the otherwise gloomy shade. Yellow fragrant flowers can be placed on the cases. Yellow cushions on the sofa and chairs will give a touch of warmth to the room.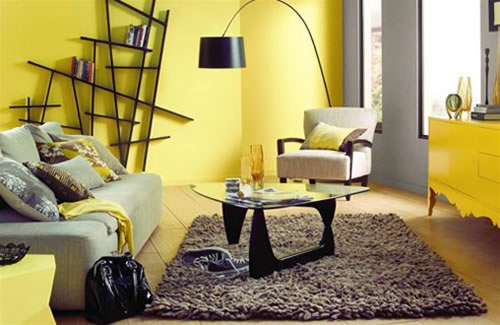 Kitchen
An otherwise morbid and lifeless kitchen can be brought back to life with minimal expenses. Adding a muted yellow backsplash tile can work wonders for the ambience. Also, a repaint work on the cabinets can help. The kitchen will turn much brighter by repainting the cabinets in a bright shade of yellow. It would be great if the shade is mustard yellow. However, when this is done to the lower cabinets, the upper ones should be done in ivory or off-white as it would ensure that yellow does not overpower the room.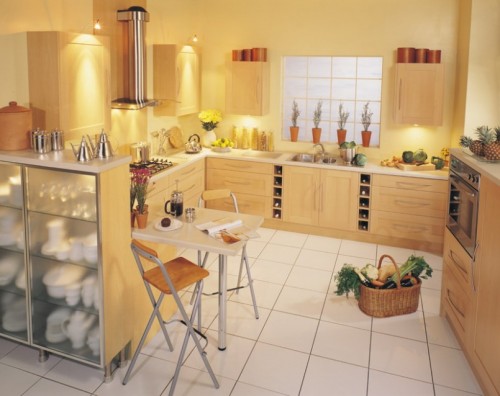 The study
Even the study room can be made to come out with life. A bookcase with sleek frame, all yellow, can make the true statement here! A bookcase in yellow can also become the accessory for the living room. To make it appear more pleasant, the books can be arranged in mixed orders with some sections in horizontal and the other sections in vertical.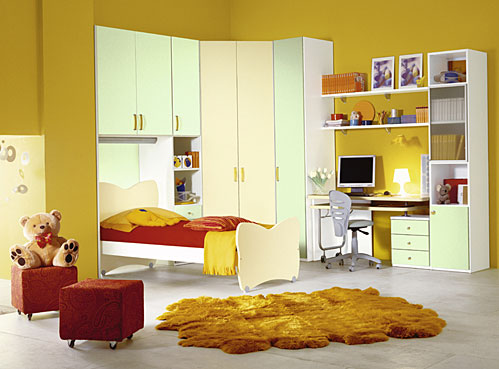 Yellow certainly is the color of warmth which inspires the lives of individuals. Having a touch of yellow to the surroundings certainly make a place look brighter and lively.