The medicine cabinets are much needed in every bathroom, especially where there is little space and much more things to keep. These cabinets are spacious as consume less space and are of dual use that has extra storage and a mirror. As a medicine, cabinets are of different styles, shapes and variant and can be a perfect décor to your bathroom. You just need to pick the right one according to the style of your bathroom. These are space saving as well as can help you adjust many things, which you feel, are extra to the bathroom. If you are willing to buy one you need to choose the type, which can suit best according to your preferred place.
The stonewall cabinet
The cabinets that have two doors with a marble white finish for an elegant home fashion. The cabinet is a two-piece one in a singular cabin. With a double door finish you can accommodate your toiletries and other first aid medicines, which can be hidden. The chrome finish knobs give a good finish to the cabinet and easy to open. It is constructed for a long durability.
Paris shutter cabinet
These cabinets made out of solid woods. It is one piece and has two shelves to adjust your medical as well as other things. They have double door, which have ventilated blocks, which are styled accordingly. They are fitted with iron slides. The finishing given is of textures for a striking look.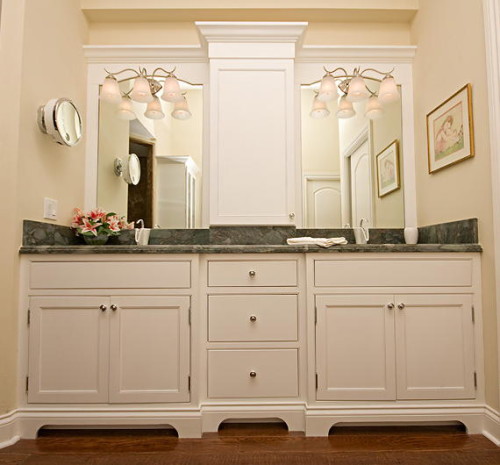 Hardwood corner medicine cabinet
It has a white paint finish and fitted with a mirror. It is space saving and can be wall mounted in any part of the bathroom. It is a single door with adjustable shelves, which can easily accommodate your belongings. The interior is white and easy to clean. The knob is circular for easy grip. There are different types of colours available and can be purchased according to the styling of your bathroom.
Small bathroom medicine cabinet
These cabinets are small and look like a mirror. The edges as well as the sides are tailored with mirror. It a push door open cabinet. The interior too is fitted with glass and are divided to two tempered glass shelves. They are easily wall mounted and occupy less space.
Wide bathroom medicine cabinet
These medicine cabinets can be long and are featured with mirror on all the side. These are spacious and have tempered glass shelves inside; the interiors are of well-fitted glass. It is a cabinet with three doors and is push touch open. It can be easily wall mounted or can be buried into the wall. These can use in the bathroom, kitchen or in the bedroom that is convenient for you.
These medicine cabinets can be of great use to store the extra luggage in your bathroom. These are very convenient and is space saving. The space saving ability has made it more saleable as it can be fitted in any corner of the preferred place. It is durable and available in different colours.