Styles of flooring in the home have branched out enormously in recent years, mixing the best of old textures with modern maintenance and favouring eco-friendly flooring over lifeless linoleum and shag carpet styles of yesteryear. We've taken a look at the popular floor trends and styles favoured by today's homeowners.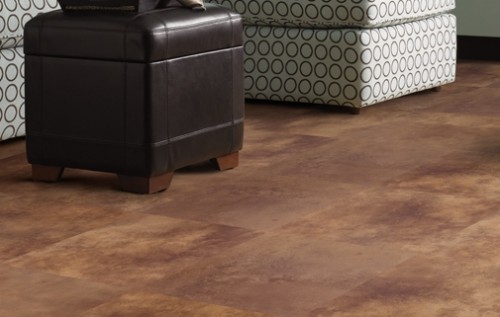 Earth-friendly floors
A true example of style and substance in equal measure, green flooring provides affordable and tasteful results with a clear conscience. Beautiful and entirely renewable alternatives to laminate and hardwood floors include strong and highly durable bamboo and cork options – these are so simple to install and look as naturally beautiful in appearance as the wood grains of wooden flooring.
Additionally, look out for natural linoleum. Not to be confused with the common synthetic floor material, linoleum in its natural form is made with linseed oil and resin and has heavy wear properties that make it a fantastic choice for homes with pets and children.
Rubber flooring
Rubber floors may conjure up images of squeaky school corridors and gymnasiums but rubber flooring can translate surprisingly well in the home too. First and foremost, rubber is an incredibly resilient material (welcome news to family homes!), making it the perfect choice for heavy wear and tear spots such as a games or fitness room or a child's bedroom.
Before you discount rubber as a home floor choice altogether, it can also come in a wide range of colours and inlaid designs and takes very little maintenance since it can retain its colour for years.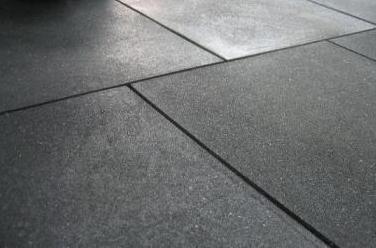 Under floor heating
If you have the budget for it, under floor heating is a luxury floor accessory and can be installed beneath many different floor types (even timber floors) to provide you with the ultimate in comfort and warmth all year round. Under floor heating is ideally suited to kitchens and conservatory floors since you can comfortably walk barefoot across cold tiles and it can give bathrooms a relaxing spa-like feel.
Each floor style in the home should be designed to make each room safe to use and equally pleasant to look at, and the same can often be said for professional structural flooring. For health and safety reasons, most new residential properties and construction sites require specialised flooring material to gap hazardous trenches and gullies on the premises and these leave little signs of wear or installation due to their quality and lightweight design.
If you require durable, high quality flooring material for your residential or commercial property, Dura Composites Trench Covers are well and truly built for the job.