Eco friendly interior design ideas help in promoting the health of individuals while also offering a whole new look to the home. Apart from rendering beauty to the home in a natural way, these eco interior design ideas speak a lot with the guests about the beauty of the home and taste a of the home owners. Eco-friendly decoration also plays a major role in promoting the health of the residents. You should try some of the eco-friendly ideas to enhance the appearance of your home as much as possible. All you need to do is just use proper materials and use them in the right way at the right places. We have gathered here some of the best eco ideas for a green living.
Using plants as decorative items
Plants let the home become pure and have fresh air. You can place them in a creative manner so that they look good and at the same time they offer a natural fresh feel to the home. But remember, not all plants would be suitable for all kinds of homes. However, lilies, Gerbera daisy and bamboo palm are some of the popular choices.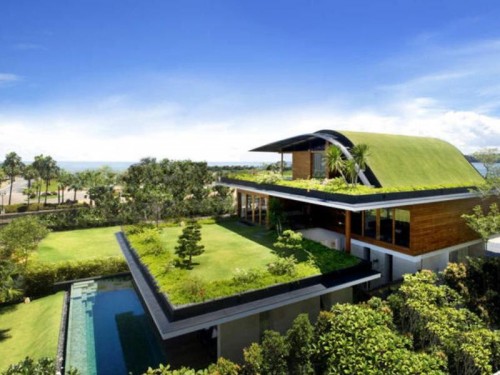 Proper sunlight
Design your home in such a manner that there proper vents for ample sunlight to come in. Researchers have revealed that residents of closed houses tend to develop diseases more than those people who live in homes with more open areas. You can use skylights or open shades in the where you probably spend most of your time. You should tell your architect in the very beginning that the doors and the windows of the home should be positioned in such a manner that some sunlight reaches the home all through the day. Another advantage of this idea is that your electricity bills would be reduced to a great extent.
Use natural wood for furniture
You can use organic materials for the furniture. These days, most of the furniture companies are offering furniture which is made up of wood or stone or marbles. This not only provides a classy look to the home, but is also eco-friendly at the same time. For example, the chairs can be made up of natural wood while the top of the table can be made up of marble. Bamboo furniture is also in great demand these days and you can try it too. You should not get afraid when it comes to trying new combinations with the house.
If you are planning to remodel your home and inculcate some eco-friendly decorations, be proud of yourself as you are not only helping yourself but are also providing an advantage to your guests and to the environment itself. Also, you can be satisfied that you have taken an initiative to help the environment. Additionally, eco-friendly design ideas are great to work upon if you want to add a personal touch to your home.