The living room is a central place in almost every home. As such it is used to gather family and friends and they spent the most important moments of their lives, sharing them with each other. The focal point in every living room is the fireplace. It creates a warm and cosy atmosphere and is used not only in cold and snowy weather. Fireplaces can give every home the comfortable atmosphere it needs. They are built with many various materials, from stone, brick, to marble, all kinds of natural stone and in some cases using even glass. Fireplaces can make your home warm and cosy, even if the style in your living room is more elegant. Here are some ideas for fireplaces, which can make your home look and be warm and cosy.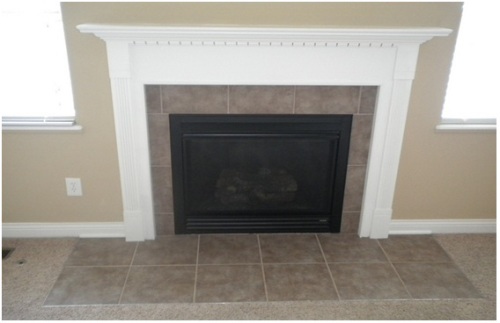 The design of the fireplaces haven't changed much from the past. What have changed is the materials, used for creating fireplaces. Nowadays you can add some elegance and modern look to your living room, using glass, marble or other natural stone fireplace. Depending on the style of your living room, you have to choose your fireplace very carefully. Whether you are renovating or creating your living room design for the first time, your fireplace should be matching your whole living room style, that is why consulting specialists like HomeMates building services would be most appropriate.
If your living room has more elegant and simple style, your fireplace should have the same style. You can use marble, glass and any natural stone to add more elegance to your living room. In some cases the fireplace can be protected with a grate, which should match the interior of the room, in which it is set. For example if your fireplace is white and the objects around it are the same colour, the grate can be black as a contrast, if there are black frames of pictures and accessories in the room. The colour of the fireplace and the material, it is made of should be the same or very similar to the colour and material of the furniture in the room. Otherwise your fireplace will look misplaced, like it doesn't belong in the room you put it in.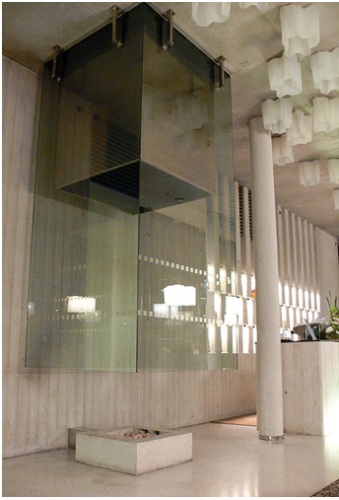 Fire resistant glass can be used to separate the fireplace from other objects and is a great way to make your living room stylish and elegant. Nowadays there are many built-in fireplaces, which are part of a chest of cupboards or some natural stone massive structure. They make the fireplace look as an inseparable part of the room. There are living rooms, in which the fireplace can be designed to look like the screen of a LCD TV set. As a focal point in the living room and even in the whole home, fireplaces have to make the place they are fitted in look warm, comfortable and cosy. This can be accomplished by using earthly colours.
Materials like glass, marble and natural stone, make the room and fireplace look stylish and elegant. The fire creates more warmth in the room. On the other sides there are rooms, which require more elegant fireplace style. Stone and bricks make the room and fireplace look more rustic, cosy and warm. These materials can be used for fireplaces in room, which have furniture and floor of the same or similar materials. Adding some stone around and in the fireplace can make it look even cosier and more stylish.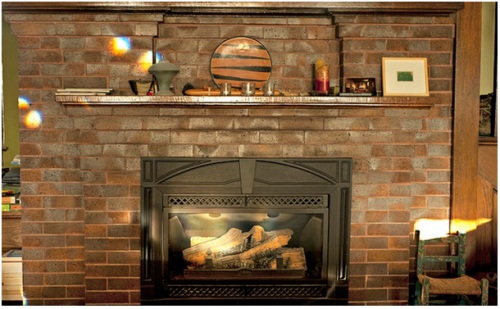 The design and style of each fireplace depends on the style of the whole room, in which it is placed. All decorations, accessories and ornaments should be carefully chosen to match the interior of your living room. Stone as a main material of your fireplace is a great choice for your living room, especially if it is part of a whole unit and above which is built-in a TV set, making the area more modern.
Fireplaces with too many ornaments, grates and accessories around them are not easy for cleaning. The more elegant, stylish and minimalistic style your fireplace has, the less time you will spent cleaning it. Sometimes the overall effect a fireplace can create in your living with all its candles, flowers and decoration, worth the time spent for maintaining and cleaning this area. Fireplaces are important items, everybody must have in their home. If you use these ideas to choose the right design for your fireplace, you can make your home cosy and warm.